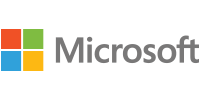 Skype for Business
Power your enterprise business with unified communications from Microsoft.


Communicate from wherever you are, however you wish.
Skype® for Business Online is a flexible, unified communications platform that gives you easy access to instant messaging, audio and video calls, online meetings and fast file sharing — directly from your Office apps.
Skype for Business Online
Get collaboration tools, including text messaging and video calls.
Skype for Business Online Plan 1

The core Skype for Business feature set, including connectivity to others over the Skype network

Group instant messaging
File transfers in instant messaging
Audio and video calling

Skype for Business Online Plan 2

Everything that comes with Plan 1, plus enterprise-grade scheduling and collaboration features

Controls for presenters
Group video calling
Sharing from all devices
Video and audio recording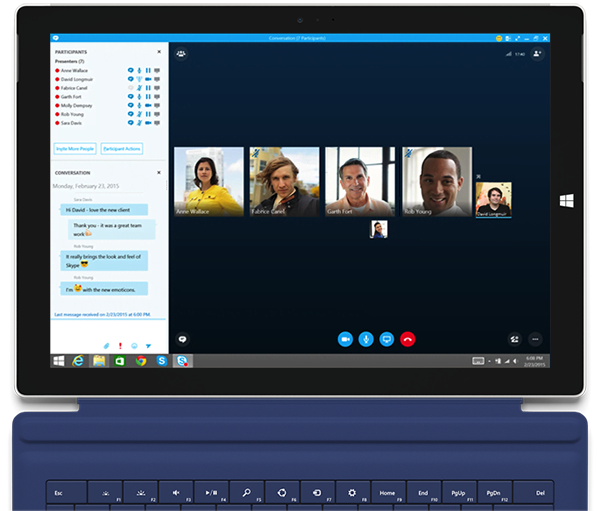 Connect people everywhere.
Skype® for Business messaging software makes it easy for people to communicate from wherever they are. It offers presence, instant messaging, voice, video and meeting options in a single, easy-to-use dashboard.
Break down barriers.
Available from Insight, Skype for Business connects people on Windows® 10 and other operating systems — including mobile devices — improving collaboration and increasing productivity.
Take your calls anywhere.
Get a secure and reliable enterprise telephony solution with Cloud Private Branch Exchange (PBX) for Skype for Business. With Cloud PBX, you can connect anywhere you have Internet access and on any device.
Choose Cloud PBX from Insight to:
Save money on communications costs.
Easily manage users from a central hub.
Make, take and transfer calls. 
Communicate the way you want.
Choose a Skype for Business (Lync®) edition that fits your business communications style. Talk to an Insight specialist to make a purchase.

Lync Server 2013
Power your enterprise with a complete, unified communications platform from Microsoft.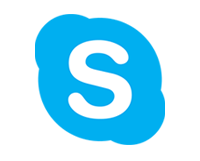 Skype for Business Online
Get a hosted service that lets you connect with others through instant messaging, video calls and online meetings.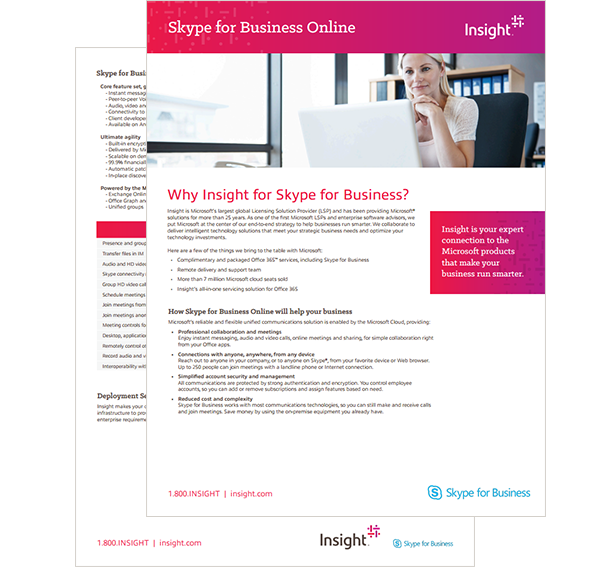 Why Skype for Business?
No other solution offers as much versatility in how you communicate or is as easy to implement as Skype for Business. Learn more about how you can use it at your company.