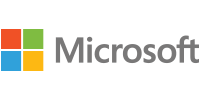 Microsoft SQL Server
Insight brings you breakthrough performance from SQL Server® 2014.


Increase output.
New in-memory, Online Transaction Processing (OLTP) engines deliver up to 30 times greater transactional performance gains.

And the new updatable, in-memory column store can query 100 times faster than legacy solutions.
Gain insight faster.
The complete Microsoft® Power BI™ platform lets you access, analyze, clean and shape internal and external data quicker. Now everyone can connect to the data they need to make decisions.
Hybrid cloud-ready
SQL Server 2014's new tools were designed to work in a hybrid environment that spans on premises and the cloud, so you can use your existing skills while also taking advantage of Microsoft's global data centers.
We'll help you choose an edition.
Insight's Microsoft specialists will help you select the right version of SQL Server 2014, so you can maximize your business performance.
SQL Server 2014 Enterprise
SQL Server 2014 Business Intelligence
SQL Server 2014 Standard
SQL Server 2014 Developer
SQL Server 2014 Web