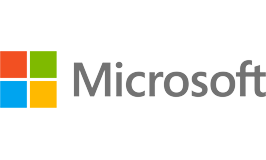 Azure
Cloud computing platform and services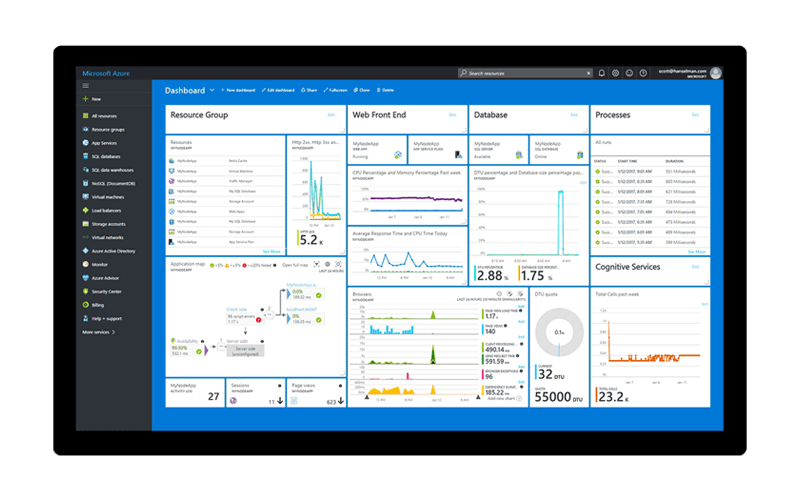 The modern business cloud
Move faster, do more and save money with Azure® — Microsoft's cloud platform. Azure includes a growing collection of integrated services for computing, storage, data and networking.
Unmatched productivity
Build, deploy and manage applications any way you like with Azure. Azure is the only major cloud platform ranked by Gartner as an industry leader for both Infrastructure-as-a-Service (IaaS) and Platform-as-a-Service (PaaS).
Hybrid cloud solutions
Azure's enterprise-proven hybrid cloud solutions give you the best of your own data center and the public cloud.
 
Economical and scalable
Quickly scale Azure up or down to match demand, so you only pay for what you use.
Documentation resources
Build your solution to meet your specific business needs.
Windows® virtual machines
Linux virtual machines
Cloud services
RemoteApp
Batch
Websites
Mobile services
API management
Notification hubs
Mobile engagement
SQL database
DocumentDB
Redis cache
Storage
StorSimple
Azure search
HDInsight®
Machine learning
Stream analytics
Data factory
Event hubs
Virtual network
ExpressRoute
Traffic manager
Bandwidth
BizTalk® services
Service bus
Backup
Site recovery
Active directory
Multi-factor authentication
Media services
CDN
Visual Studio Online
Scheduler
Automation
Operational insight
Key vault