A new world of mixed reality
See how Microsoft® HoloLens empowers hands-on learning and exploration through the use of an augmented reality headset. Insight is the first Microsoft channel partner to offer HoloLens — introducing a new world to the workforce.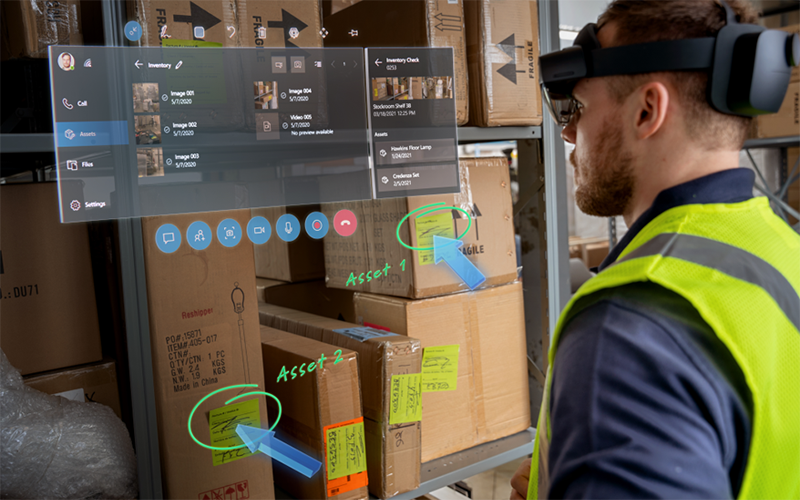 Futuristic holographic computing
HoloLens features specialized sensors and data processors that work together to bring holographic digital content to life. The device enables you to interact with the real world in a natural way through augmented reality.
A comfortable headset, HoloLens uses your gaze, hand gestures and voice to interact and connect content simultaneously in the real world. Create a truly hands-on experience with visuals that bring ideas to life and help you solve problems in real time.
Powered by Microsoft apps
As a Windows® 10 device, HoloLens uses familiar Windows apps and features. You can shop for and download apps straight from the Microsoft Store, browse with Microsoft Edge®, and share content, images and your view through remote assist and mixed reality capture.
Get answers to questions in real time using Cortana®, your personal assistant. Microsoft Layout lets you explore concepts from design to completion, and Power BI® gives you interactive access to your most important analytics. Use apps with compatible PCs for optimal performance and visuals.
Transforming industries, one headset at a time
Around the globe, organizations are introducing HoloLens as an essential asset to user productivity and growth. The device fosters a new kind of learning for students. Educators use the augmented reality headset to enhance student understanding of topics.
The airtight security of HoloLens enables modern processes for organizations such as police forces that need advanced technologies to complete their best work. And, HoloLens is revolutionizing healthcare by providing vital content for medical procedures using 3D insights.
Is Microsoft right for you?
Take your work to the next dimension with Microsoft HoloLens augmented reality headsets, available from Insight.