The future of work
HoloLens 2 delivers a breakthrough combination of hardware, mixed reality and Artificial Intelligence (AI) to take your productivity into uncharted territory.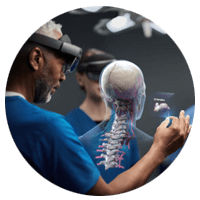 Immersive
Untethered hardware and a large, high-resolution display give you the full picture of your surroundings.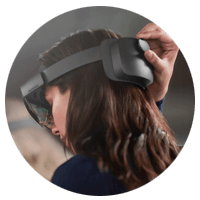 Comfortable
The headset is designed to provide optimum fit, minimal eye fatigue and consecutive hours of use.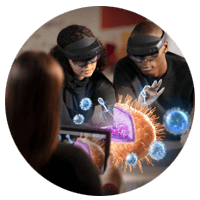 Intuitive
User-friendly voice and hand commands let you seamlessly interact with holograms in your environment.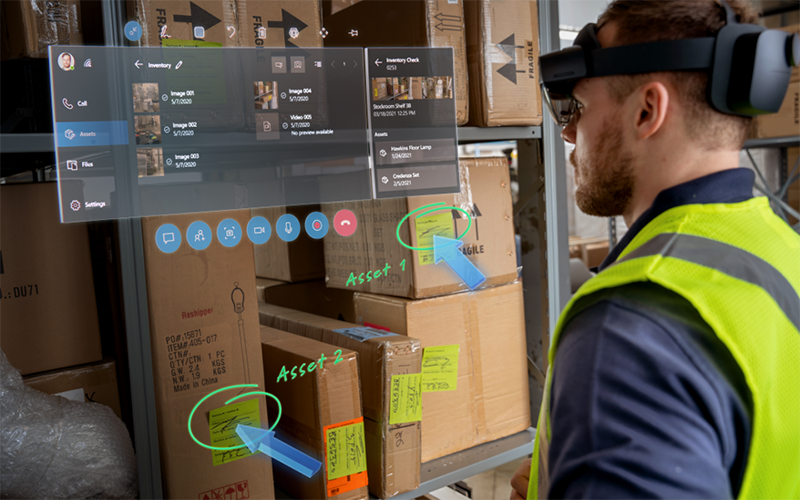 Remote support at a distance
Empower firstline workers to solve problems in real-time with experts globally, bring critical information into view and conduct remote inspections using Microsoft Dynamics 365 Remote Assist on HoloLens, Android or iOS devices.
Provide employees with the critical tools they need via remote access to schematics, diagrams, work orders, and other pertinent information while onsite. Collaborate with experts from anywhere with Dynamics 365 Remote Assist to boost customer satisfaction, increase first time fix rates, avoid travel costs, minimize carbon footprint and improve employee productivity.
Introducing the Insight Remote Assist Fast Start
Insight has developed a structured approach to Microsoft Remote Assist/HoloLens 2 deployments, delivered via a remote session. It covers the basics of Remote Assist and HoloLens 2 and helps guide you on the path to effective deployment.
Next-level Exploration
See how Microsoft® HoloLens 2 empowers hands-on training and collaboration through an augmented reality headset.

HoloLens 2
HoloLens 2 offers the most comfortable and immersive mixed reality experience available-enhanced by the reliability, security, and scalability of Azure.



HoloLens 2 Industrial Edition
Designed, built and tested to support regulated environments that have rigorous requirements, HoloLens 2 Industrial Edition meets particle emissions standards to enter and operate in highly controlled clean room environments.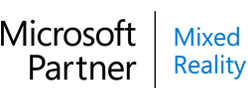 Groundbreaking enterprise solutions
As a Microsoft Mixed Reality Partner, Insight's Digital Innovation team creates mixed reality experiences that help our clients revolutionize how they tackle business challenges.
Is Microsoft right for you?
Take your work to the next dimension with Microsoft HoloLens 2 augmented reality headsets, available from Insight.