HoloLens 2
HoloLens 2 offers the most comfortable and immersive mixed reality experience available-enhanced by the reliability, security, and scalability of Azure.



HoloLens 2 Industrial Edition
Designed, built and tested to support regulated environments that have rigorous requirements, HoloLens 2 Industrial Edition meets particle emissions standards to enter and operate in highly controlled clean room environments.
Next-level Exploration
See how Microsoft® HoloLens 2 empowers hands-on training and collaboration through an augmented reality headset.
The future of work
HoloLens 2 delivers a breakthrough combination of hardware, mixed reality and Artificial Intelligence (AI) to take your productivity into uncharted territory.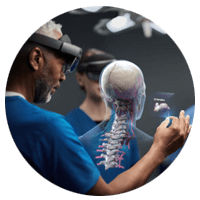 Immersive
Untethered hardware and a large, high-resolution display give you the full picture of your surroundings.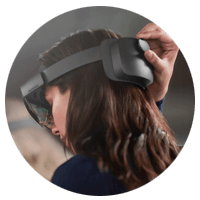 Comfortable
The headset is designed to provide optimum fit, minimal eye fatigue and consecutive hours of use.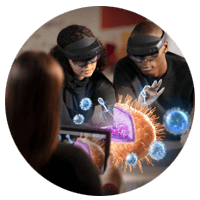 Intuitive
User-friendly voice and hand commands let you seamlessly interact with holograms in your environment.
HoloLens 2 Virtual Demo Sessions
Discover the future of user experience and immersive collaboration in a series of live virtual demos designed to educate and equip your team along your HoloLens 2 adoption experience journey. From procurement through deployment, Insight offers end-to-end expertise and support to help you integrate spatial computing in your workplace.
Introducing the Insight Remote Assist Fast Start
Insight has developed a structured approach to Microsoft Remote Assist/HoloLens 2 deployments, delivered via a remote session. It covers the basics of Remote Assist and HoloLens 2 and helps guide you on the path to effective deployment.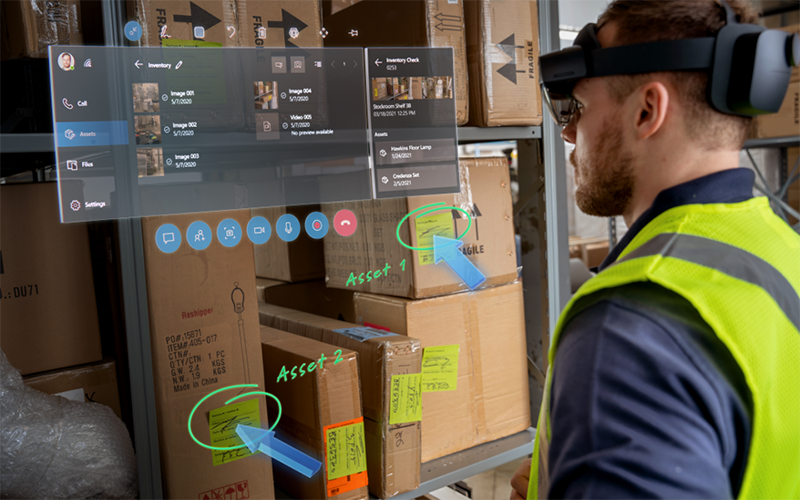 Defy spatial limitations.
HoloLens 2 doesn't just upgrade your immediate work environment — it also facilitates collaboration across locations. Dynamics 365® Remote Assist enables hands-free sharing of visual data, so you can solve problems quickly and collectively.
The app's simple deployment, automatic updates and robust security provide an uninterrupted path to virtual collaboration. Plus, it's compatible with the Microsoft apps you already use, including OneDrive®, Power BI® and Dynamics 365 for Field Service.
Expand your AI capabilities.
The technology that powers the HoloLens delivers transformation beyond the headset, too. The Azure® Kinect® development kit packs high-performance sensors, a video camera and a microphone array into one compact, versatile device.
The small package contains big features developers can use to create AI solutions, from automating inventory processes to eliminating workspace hazards. And, elegant integration with Azure Cognitive Services and Azure Machine Learning makes your system easy to optimize and scale.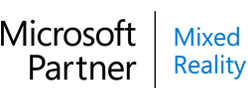 Groundbreaking enterprise solutions
As a Microsoft Mixed Reality Partner, Insight's Digital Innovation team creates mixed reality experiences that help our clients revolutionize how they tackle business challenges.
Is Microsoft right for you?
Take your work to the next dimension with Microsoft HoloLens 2 augmented reality headsets, available from Insight.