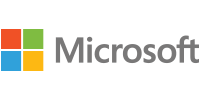 Microsoft SharePoint
The new way to collaborate


Share and save.
Use Microsoft's SharePoint® platform, available from Insight, to share ideas and content while also organizing and managing documents and files.
Streamlined scalability
SharePoint is perfect for organizing and managing all of your corporate information assets with ease, no matter how big or small the task. The product's also user-friendly enough to coordinate and store documents for individuals.
Make connections.
From project management to virtual collaboration, SharePoint makes it easy to organize information, people and projects. Choose the version that fits your collaboration goals:
SharePoint 2013 Enterprise