Benefits of Volume Licensing
Microsoft® Volume Licensing for Office 365 makes it easier and more affordable to run software and cloud applications on multiple computers within your organization.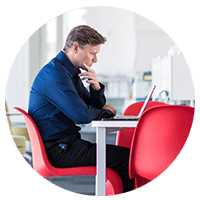 Best value
Get the best savings on your licensing agreement, lock in pricing and spread payments over three years.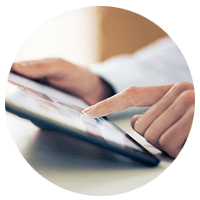 Flexible
Meet the unique needs of your organization, access the latest software and get help with cloud migration.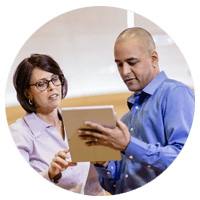 Customized
Gain programs tailored to your unique business needs and based on your organization's size and market segment.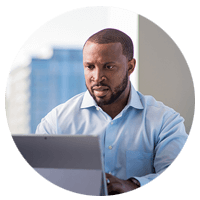 Manageable
Streamline license management with a single agreement, and get help managing it throughout the software lifecycle.
Why Insight for Volume Licensing?
As Microsoft's largest global Licensing Solution Provider (LSP), we've been providing Microsoft® solutions for more than 25 years. In fact, we put Microsoft at the center of our end-to-end strategy to help businesses run smarter.
Complimentary & packaged Office 365 services
5 million Exchange™ mailboxes migrated
Remote delivery and support team
Over 7 million Microsoft cloud seats sold
One agreement across your organization
We'll help you select a single Microsoft Enterprise Agreement that offers a manageable Volume Licensing program with the flexibility to buy cloud services and software licenses.
Ready to make a purchase?
We can answer any questions you have and help you select a program.