Work like you're all in one place with Teams Rooms
Connect and work together remotely, all while maintaining entreprise-grade security with Microsoft Teams Rooms.
Designed for the user experience

Teams Rooms extends beyond the capabilities of Microsoft Teams, with intelligent new features like one-touch join, content cameras for sharing physical whiteboards, and tools for proximity like the ability to transfer the room into a Teams meeting from your personal device.
Inclusivity above all
Teams Rooms is easily managed from one place with reimagined meeting room experiences that are fully immersive and driven by collaboration. Completely native to your device, Teams Rooms has an expansive device portfolio that integrates form factors across Android and Window operating systems.
Achieve more with Insight and Microsoft.
For every business challenge, there's a perfect solution. We can help you identify the right product and provide end-to-end support throughout the software lifecycle.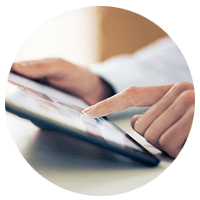 Cloud
Empower individuals, connect teams and streamline complex business processes with Microsoft cloud solutions.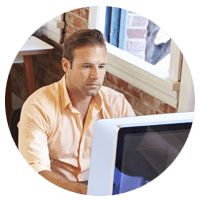 Volume licensing
Make it easier and more affordable to run software on multiple computers within your organization.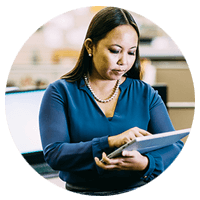 Office productivity
Help employees work smarter, make data-driven decisions, improve communication and drive progress.
One solution for all of your technology needs
Finally, there's an easy way to migrate and manage your Microsoft programs. Insight offers a bundled solution that gives you the right devices and cloud applications — and backs them with migration and administration support.
With our Modern Workforce Solutions, you choose your bundle — from the hardware and cloud products to the IT services. This is your single solution for technology that is plug-and-play ready and supported by us 24/7.
Want to learn more about your options?
We'll provide the guidance and product information you need.