Get organized.
Managing large projects includes multiple moving parts, numerous stakeholders and countless assets. Businesses interested in executing projects faster, with fewer mistakes, need a robust platform that captures every detail.
Juggle every project from one platform. We'll provide you with project portfolio management software that empowers you to work toward overarching project goals while effortlessly managing individual project dependencies. 
What is portfolio management?
It refers to the challenge of making decisions about projects and evaluating their performance. Project portfolio management looks at elements such as company initiatives, resource allocation, budget and communication with stakeholders to make smart decisions.
Gain easy resource management.
Accomplishing projects on schedule and within budget requires attention to time and resources. Project management software allows you to track and manage resources against timelines and budgets. Stay ahead of potential challenges. And monitor both big and small milestones.
Hit the ground running without assistance from IT. Cloud-based project portfolio management solutions let you access the program from anywhere. And there's no need for IT to set up a complex infrastructure, so you can scale as needed.
Benefit from project management software.
Flawlessly execute projects. Portfolio management solutions give you access to all of the tools and features you need to get things done.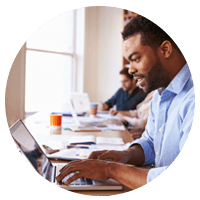 Collaboration
See what people are working on and who is working together. Share and compare notes on progress and completion of tasks.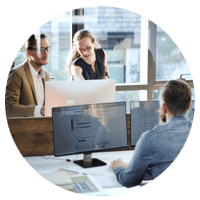 Flexibility & visibility
Easily compare requests for competing projects and resources. Control workflows, allocate resources and reprioritize tasks.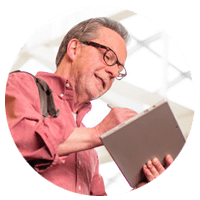 Reporting
Keep others informed with reports, including budget and progress to completion, controlled from an intuitive dashboard.
We'll guide you in the right direction.
Insight partners with organizations around the globe to help you integrate new solutions. Our array of services, best-in-class solutions and premium technology providers will help you achieve your goals.
Work smarter with Project Online.
Microsoft® Project Online is a flexible solution for project portfolio management and everyday work. Experience it through Office 365® to enjoy intuitive Office plug-ins, world-class support and a familiar interface.
Maximize your project portfolio.
Streamline your project portfolio management with solutions available from Insight.