Google for business transformation
Get the best combination of powerful hardware, flexible software and unparalleled support for your business, available from Insight.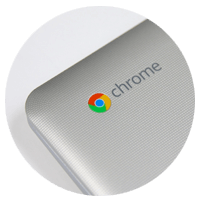 Newest devices
Work efficiently, collaboratively and quickly with the low-cost, high-performance Chromebook and Chromebox.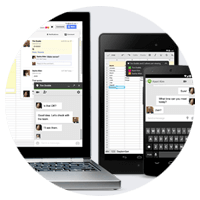 Google business applications
Boost productivity and savings with the full business software suite — including chat, file sharing and email.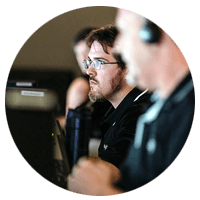 Google's dedicated support
Stay up and running with tech support from Insight. We'll cover you through everything from installation on.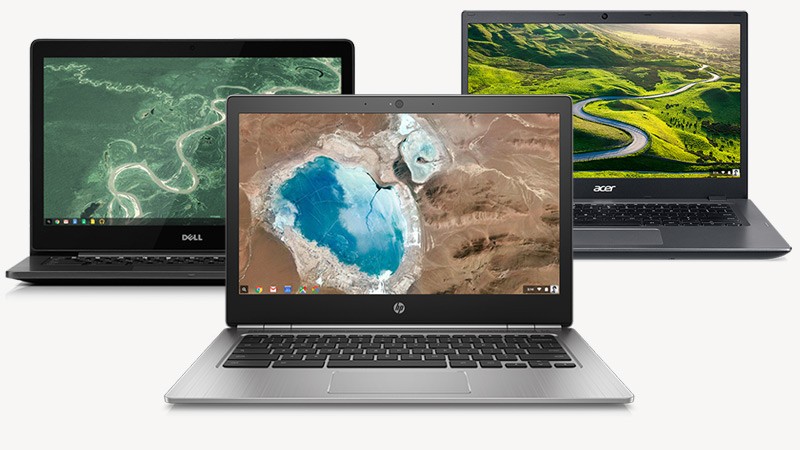 Fast. Secure. Configurable.
Now there's a computer designed for the way your employees work. From quick boot times to multilayered security and login-based user profiles, Chromebook notebook computers put you in control.
Flexibility and savings also come built in. IT can easily manage these devices using zero-touch control and deployment. And, you can save up to 75% over three years by upgrading to Chromebook computers.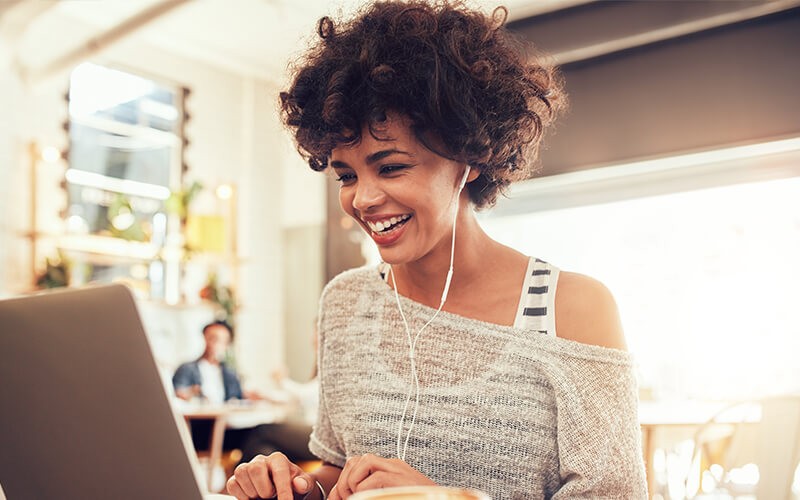 Meet Google Chrome Enterprise.
Say hello to the secure endpoint solution that surpasses expectations and simplifies success. Google Chrome Enterprise combines the benefits of a cloud-first OS and devices made for the modern workforce, with enterprise-grade management tools that simplify IT administration. Leverage the power of Chromebooks and the flexibility of Chrome OS, and enable secure productivity — anytime, anywhere, with Chrome Enterprise.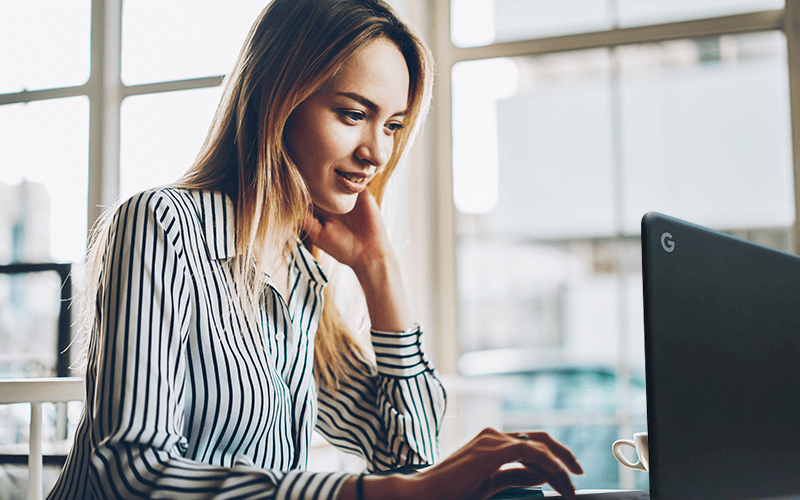 A Chromebook that's
made to go
With its incredible battery life, sharp 1080p webcam and no-fuss design, the Pixelbook Go can handle your most varied and intense workloads without sacrificing experience. It starts up fast in seconds, performs fast with powerful processing and stays fast for the long haul with Chrome OS
And when it comes to keeping your data secure, Pixelbook Go gives you peace of mind with:
Automatic updates to keep the latest security fixes on your machine
Sandboxing to contain every cyberthreat
Data encryption with tamper-resistant hardware
Self-checking verified boot on every startup
Recovery mode with one push of a button or quick keyboard combination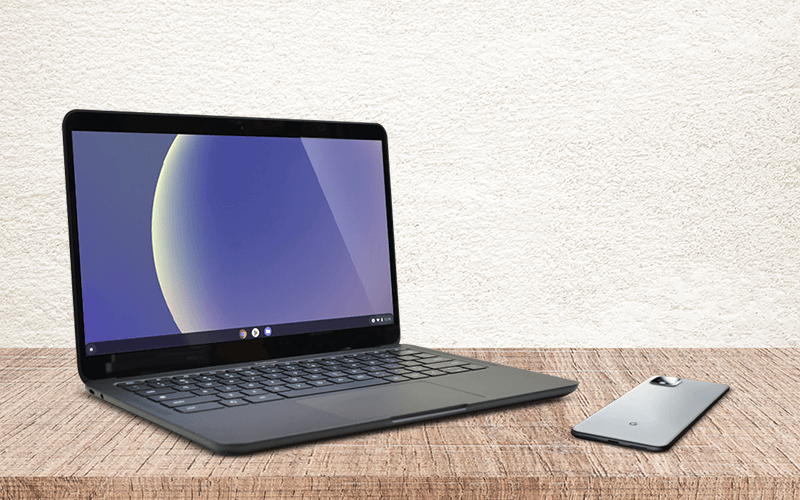 Get Google devices like: Pixel phone for continuity you can count on
Google devices work better together. With the Pixel phone, you get a seamless user experience for both on-the-go work and play.
Pair it with the Pixelbook Go to easily send and receive work messages on your laptop without having to reach for your phone. Or pair it over Bluetooth® with Pixelbook Go to easily sign in from anywhere.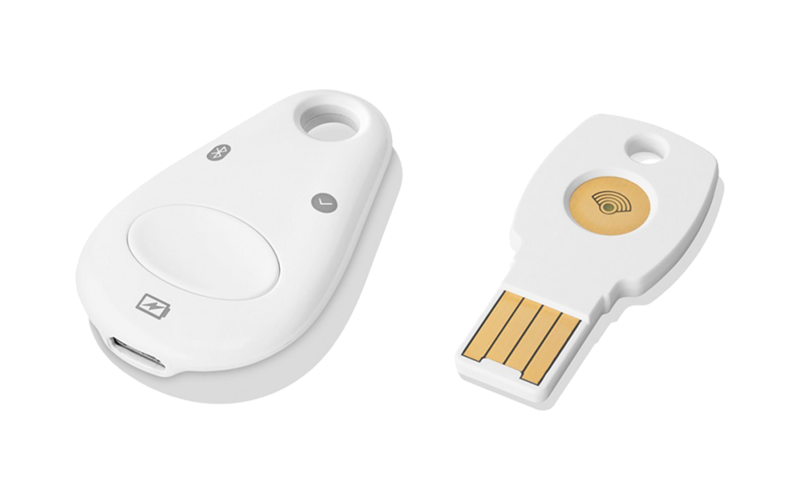 Login protection anywhere, anytime
Phishing attacks don't have to derail your business. Google Titan Security Key portable devices add a layer of defense beyond your password. Simply plug in or connect the tool to safely access a variety of applications and online services.
Insight offers the Titan Security Key K13T and K9T. You can authenticate logins through a Bluetooth® or USB connection, respectively. Both keys include Google-developed firmware — which is used internally at Google — and meet Fast Identity Online Alliance standards.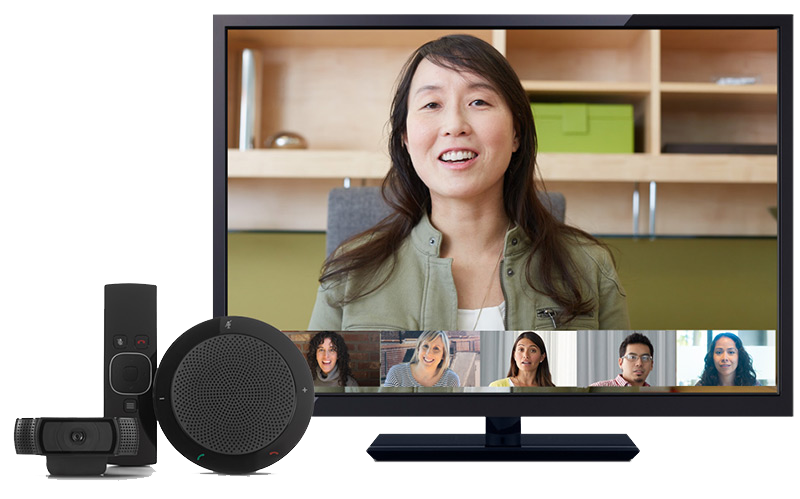 Say hello to collaboration.
Chromebox devices turn any space into a meeting space. You can collaborate with anyone, anytime — all with scalable, high-definition and low-cost videoconferencing. With Google powering your meetings, you'll get:
Up to 25 connections at once in full HD
Wireless screen sharing
Google Apps integration
Fast, easy setup and remote management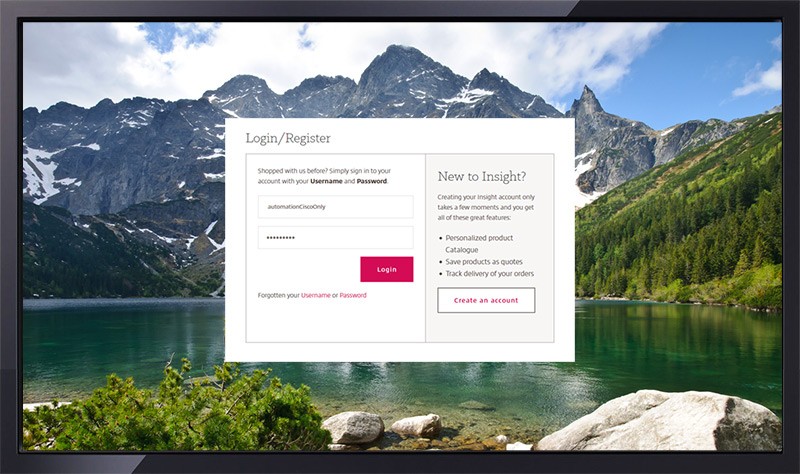 Put simplicity on display.
Connect a Chromebox to a display and unlock digital signage that delivers:
Multiple app, device and peripheral options
An affordable solution, up in minutes
A streamlined, browser-based console