Safeguard your information.
As companies face hyper data growth, they also deal with the time-consuming and complex processes that are required to govern identities, manage privileged accounts and control access. Is your business prepared? An identity and access management solution will help.
Identity management is crucial to a robust security strategy. We'll guide you to the right solution for your business so you can give workers access to the right resources, at the right time, for the right reasons.
What is identity and access management?
It is a cloud-based software solution that allows companies to securely control who can access important information (authentication). Identity and access management also controls what resources workers can use and how they can use them (authorization).
Provide both security and convenience.
Choose your user experience: single sign-on or same sign-on. Users get easy access to all the apps they rely on to do their jobs. If you want to step up your security, enable multifactor authentication. You can have multiple pieces of information required to pass sign-on authentication.
Empower your users and free up your IT team.
Let your users perform more tasks with self-service tools, so IT can focus on higher-priority initiatives. Employees can take on some common management tasks, such as password reset, without having to call the help desk. And user management remains simple, with all data in a single, secure cloud location.
We'll help your business run smarter.
Insight removes the complexities of implementing identity management software. We deliver deep cloud and security expertise and will connect you to the top identity and access management software providers.
Together, we'll create a solution that helps your organization access information when you need it, to function more efficiently and effectively.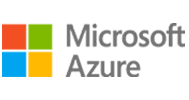 Services tailored to Azure Active Directory
We'll help you design and implement your Azure core infrastructure components with services that extend your data center to the cloud.
Just choose your identity and access management solution: Azure Active Directory Privileged Identity Management, multifactor authentication, single sign-on, Azure Active Directory Domain Services or domain controllers. And we'll extend our expertise to your organization to integrate your new solution.
Get access you can count on.
Manage your users and enable their access, no matter their location or device.