Create your workplace of the future.
You want the best for your workforce. But you're often faced with higher costs, outdated solutions, stagnant service quality and limited flexibility — whether you're internally managing your devices and IT support or outsourcing it.
We're ready to tackle these challenges. With next-generation solutions, best practices and true thought leadership, we help you cut costs and drive growth by simplifying and enhancing every moving part of your business.
What are Workplace Services?
These are the solutions that provide the care and support your end users require from a source you can trust. From service desk to asset disposal, redeployment and remarketing, we provide the tools you need to keep your endpoints up and running flawlessly.
Together, we'll gain a better understanding of the challenges you face and apply our robust capabilities to help your business run smarter.
We know the outcomes you're working toward: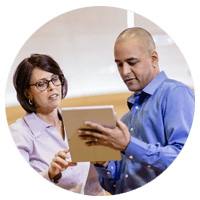 Generating end-user-support cost savings year over year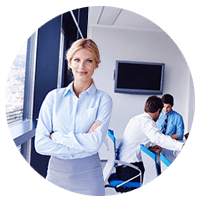 Improving customer satisfaction & service levels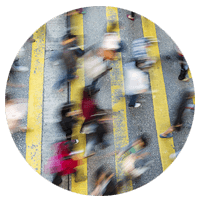 Making better business decisions using data & analytics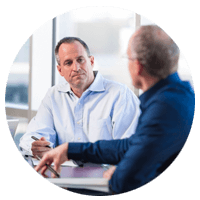 Using thought leadership & best practices to innovate
Discover an unmatched end-user experience.
Satisfying today's end users is a daunting task. They want a ubiquitous experience, instant resolution and more autonomy than ever before. Our end-user services directly serve their needs.
A well-rounded approach to IT
With Insight's breadth of solutions, you can expect a multitude of benefits to your business.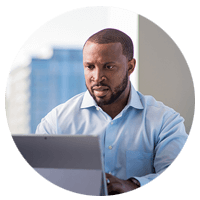 Self-service & automation
Reduce downtime and manage costs with automation and self-service capabilities like password reset and new-hire onboarding.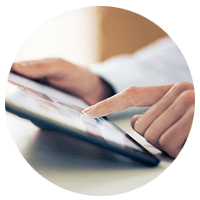 Enterprise mobility management
Enhance user experience and manage large-scale secure mobile deployments without the need for additional staff.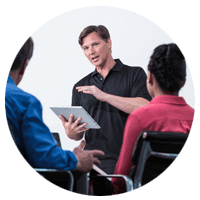 Continuous improvement & governance
Achieve business value and maturity with knowledge management, data analytics and continuous improvement road mapping.
The power of end-to-end support
Whether your users are remote or on campus, technology — from mobile devices to desktops — and the right level of support are key to end-user productivity. As the pace of technology change continues to accelerate each year, enterprises can't afford to be behind the curve.
We combine traditional end-user services — sourcing, integration, service desk, on-site support and disposition — with governance and transformation. So your business objectives are met and you gain knowledge management, data analytics, self-service and continuous improvement road maps.
Spend more time innovating.
IT environments are complex, but what you want is simple. You need your technology to work so you can spend less time managing — and more time innovating.
With flexible solutions and one partner to skillfully support your entire IT lifecycle, we'll help you reduce support costs, achieve program governance and create a more mature and capable infrastructure.
Save more money.
Based on our estimates, clients internally supporting IT could save up to 30%, and those with traditional outsourcing could save an average of 15%.
No matter the environment, we have a forward-thinking solution that cuts costs and drives outcomes. Learn more in our datasheet.
Your success starts with Insight.
We have access to more resources and key industry relationships than any other outsourcing service provider. We help transform enterprise organizations with:
1,400+
consultants, architects
and professionals
200+
countries & territories
served
3,600+
hardware, software &
cloud partners
A mobile mind-shift
See how the enterprise is changing and thriving with limitless mobile opportunities.
Transform your workforce.
We'll help you refocus valuable resources on core strategy, while we support your end users and infrastructure.