Help your workplace run smarter.
Making work experiences consistent across platforms, controlling sensitive data and giving employees access to what they need — it's a lot of complex moving parts to handle while focusing on moving your business forward.
We'll help you take control of your organization with workforce solutions that modernize platforms, empower end users and create better work environments — from strategy all the way to delivery.
Collaborate like never before.
From instant messaging and telepresence to conferencing, voice and video collaboration, we'll give every worker a seamless experience — no matter where they are or what device they're using.
We'll help your business:
Increase employee productivity.
Shorten development and sales cycles.
Align around shared goals.
Reduce costs using collaboration tools.
Your success starts with Insight.
With more than 27 years of IT experience, we have the expertise, global reach and partner relationships to help you gain a competitive edge:
1,400+
consulting & services
professionals
200+
countries & territories
served
3,600+
hardware, software &
cloud partners
Insight and Microsoft drive results.
As Microsoft's No. 1 Global Licensing Solution Provider, we offer services for strategy, assessment, design, deployment, migration and support.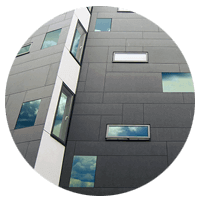 Optimize your move to the cloud.
Securely integrate the Windows® 10 platform, and leverage the cloud to give your end users better access — from anywhere.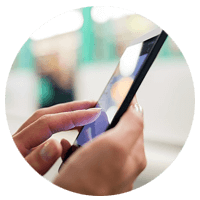 Thrive with Microsoft's stack.
Boost productivity and collaboration with Office 365™ and Skype® for Business — while we securely manage your devices.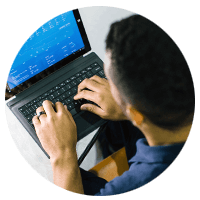 Upgrade, refresh and grow.
Ready to adopt new technologies? We'll help upgrade and/or refresh your devices with modern processing, memory and storage.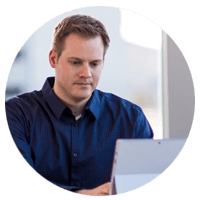 Modernize your workforce with Microsoft.
Finally, there's an easy way to migrate and manage your Microsoft® programs. Insight offers a bundled solution that gives you the right devices and cloud applications — and backs them with migration and administration support.
Insight and Cisco will take your business further.
As a Cisco Gold Certified Partner, we'll handle the setup of your videoconferencing, mobile collaboration, and cloud and hybrid cloud solutions.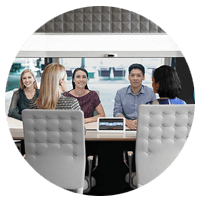 Videoconferencing
Whether you're in the next city or continent, we can make video collaboration a regular part of every collaboration.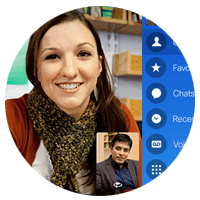 Mobile collaboration
Work across multiple platforms and devices with instant messaging, screen sharing and shared workspaces.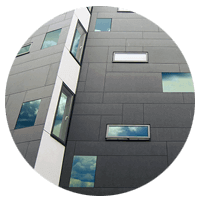 Cloud & hybrid solutions
Take advantage of new cloud services that connect seamlessly with your existing infrastructure.
For every challenge, we have a solution.
With a broader range of options, you're able to start your transformation fast. No matter what you need, we have specialists who can fill in the gaps, with services like:
Assessment, design and road mapping
Office productivity and collaboration tools
End-user devices
Sourcing and configuration
Integration, migration and deployment

The workplace revolution
Why did companies like Borders, Blockbuster and Kodak fall by the wayside? They lacked key ingredients: collaboration and information. Learn how these two factors are transforming the business model as we know it.
Start your transformation.
See how we'll help you create more intuitive, collaborative work experiences.