Focus on your business.
Streamline your deployments and minimize end-user and business disruptions while saving money with Insight's wide range of technical capabilities. Management and governance are provided through the Insight command center 24/7 to ensure you're seeing year-over-year improvements.
Extend your team with our end-user support.
Obtaining and retaining the necessary talent to maintain your operations can drain precious resources, hindering your ability to focus on innovating. Our technicians provide specialized support to free your internal teams, helping you achieve low turnover and a more engaged workforce through:
Original Equipment Manufacturer (OEM)-certified support
Dedicated on-site or dispatched resources
Installs, moves, adds, changes and deskside services
A solution for every challenge
Our 5,100+ partnerships with hardware, software and cloud providers mean we know these technologies inside and out — and how to align them with your goals.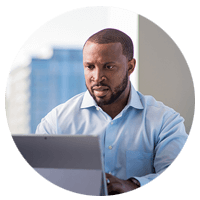 Governance
Full-time program managers provide dedicated oversight of all activities to ensure service levels are met.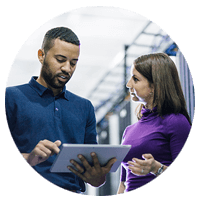 Specialized support
Get dedicated or on-demand technical resource support for campus and remote locations to meet your unique needs.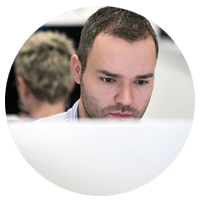 Fast troubleshooting
Keep moving with an OEM-authorized depot for warranty services, advanced exchange programs and repair.
We'll help you focus on your business.
Let our dedicated IT specialists help you maintain continuity and efficiency for the technology your business runs on.