Harness the power of data.
In an era of cost-conscious, tech-savvy customers, how well do you really understand their needs? Customer Analytics solutions help you gain greater insights to create more enjoyable experiences that drive revenue.
We work with you to assess, design and develop intelligent platforms, from data visualization to machine learning and predictive analytics. You'll create more efficiencies for your business and more successfully serve your customers.
Your success starts with Insight.
With over 27 years of IT experience, we know where the industry is headed.
1,400+
consulting and service
delivery professionals
200+
countries & territories
served
3,600+
hardware, software &
cloud partners
Make more informed decisions.
Untargeted business decisions can cost you time and money. Our analytics expertise helps you gather the most meaningful data about what your customers are doing, and when and how they're doing it.
Whether you want to use your data internally or monetize it, we'll help you by implementing:
Data visualization
Predictive analytics
Data science
Machine learning
Get organized with Microsoft.
Optimizing your customer interactions is easier than ever. As a Microsoft Gold Partner, we'll help you set a solid foundation for gathering data with a CRM solution that works effortlessly in the cloud.
Data that gets you ahead
Build intelligent systems that predict what's coming next for your business based on historical data. These predictive analytics help you respond to new opportunities and position you as a thought-leader in your industry.
You'll be able to feed more data into your annual business planning and make it a part of your day-to-day operations.
A solution that fits every goal
Let us tailor a customer analytics solution that focuses on your unique goals.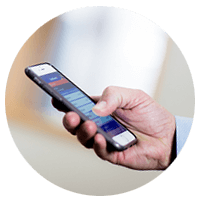 Targeted campaigns
Enhance your marketing with specific data to create specialized offers that increase ROI.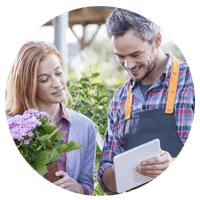 Data monetization
Use your wealth of data to create new revenue opportunities for your business.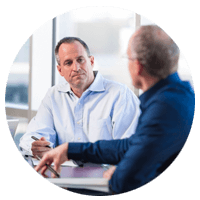 Regulatory & compliance
For heavily regulated industries, discover better ways to prepare for advanced reporting.
Add more value.
Boost customer engagement by leveraging data to create unique, value-added offerings to your customers. You'll differentiate your business from the competition and optimize the untapped potential of customer information.
Analytics — with a rock star twist
See how Insight provided a men's clothing line with performance analytics to understand customer behavior better, transforming customer experience — and improving their bottom line.
Start your transformation.
See how Insight can help you make the most of data to better understand your customers and change the way you engage with your business.