A better infrastructure starts here.
In the midst of evolving technologies and changing end-user expectations, organizations must manage complex IT environments. And sometimes your long-term goals take a back seat to keeping the lights on.
Whether on premises or in the cloud, our Branch Infrastructure solution helps you scale cost-effectively, manage connectivity, and empower your workforce and your customers — so you can focus on what you do best.
Your success starts with Insight.
With more than 27 years of IT experience, we have the expertise, global reach and partner relationships to help you gain a competitive edge:
1,400+
consulting & services
professionals
200+
countries & territories
served
3,600+
hardware, software &
cloud partners
Put money back in your business.
Ongoing operational costs often make up the majority of IT spend for businesses. Insight understands this burden and the growing demands of IT. We'll help you lower your capex by switching to more predictable opex models.
A solution for every business outcome
With your feedback and goals in mind, we'll craft an architecture that optimizes your branch environment — tailored to your requirements and desired business models. Our partnerships with top tech brands give you more options, whether you need a:
Branch in a box providing local survivability
Branch in the cloud easing ongoing support
Branch as a service with faster speed to market
Focus on customers and employees.
Your business depends on how well workers engage customers. And without dependable and relevant technology, your workforce will be driven to use manual, inefficient processes — which will hurt the customer experience.
Turnkey as-a-service solutions free you from the burden of managing your branch infrastructure, so you can focus on the people and applications that help your business thrive.
Do more for your business.
With Insight's robust capabilities, we'll help you realize the full potential of a secure branch infrastructure that puts more power in your hands.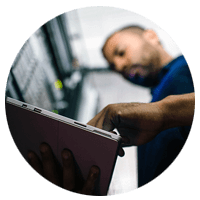 Consolidate servers.
Boost agility, lower your power and cooling costs, and migrate workloads faster than ever.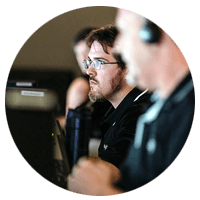 Streamline management.
Free up time and resources as we provide 24/7 support for your branch infrastructure.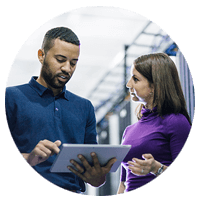 Improve efficiency.
Use predictable opex models to innovate quicker and get solutions to market faster.
Our extensive services
Taking a strategic approach to your branch architecture has become mission-critical. We've got you covered, no matter what your current branch infrastructure looks like today. We'll help you with:
Assessment, design & road mapping
Wireless local area network & wide area network connectivity
Compute/storage and IP telephony
Security solutions
Sourcing & configuration
Integration, migration & deployment
Start your transformation.
Get a more reliable, future-proof infrastructure to enable and protect your organization.