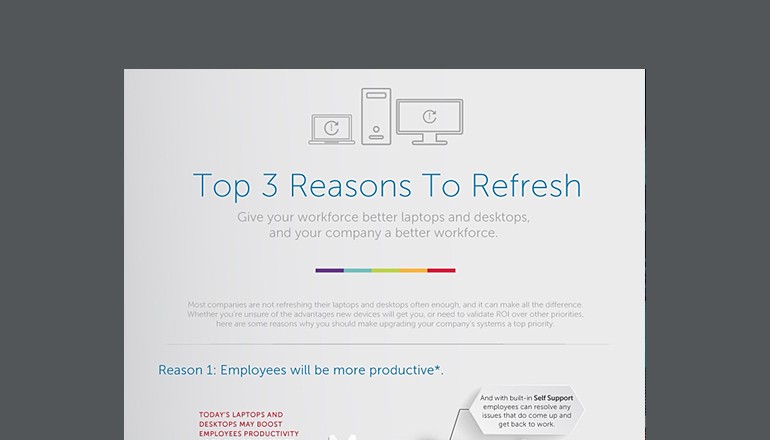 Infographic:

Top 3 Reasons to Refresh
When your business is focused on controlling budgets and minimizing office disruption, investing in new technology may be at the far end of the to-do list. However, a device refresh with Dell EMC can be the most effective way to lower costs and boost productivity.
Invest in productivity.
A strategic IT lifecycle can help you save money and boost productivity. Insight can help you make it happen.