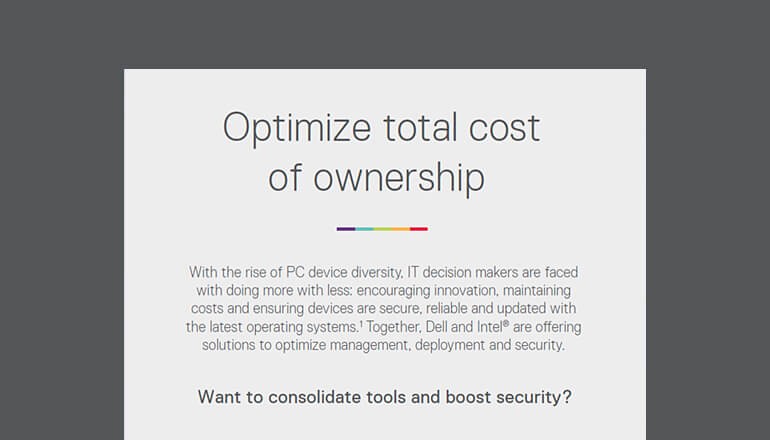 Infographic:

Optimize Total Cost of Ownership
While demands on IT continue to grow, budgets may not be following suit. This interactive infographic will help you understand common pitfalls of aging devices and how solutions from Dell EMC and Intel will help you overcome those challenges and optimize your Total Cost of Ownership (TCO).
Transform your workforce.
Let Insight and Dell EMC connect you to the right devices for your unique business needs and help your teams work smarter.