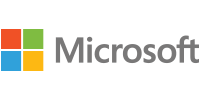 Education Empowered
Inspiring students and enabling educators.
Classroom-in-a-Box
Technology in education deserves a complete solution. Empower your students and educators for 21st Century learning success with the Classroom-in-a-Box. This end to end solution provides best in class value, device and classroom management, and teacher training in an easy to deploy package.
The Classroom-in-a-Box includes:

1 x HP Stream 11 Pro G2 (Instructor Device)
28 x HP Stream 11 Pro G2 (Student Device)
29 x Lightspeed Mobile & Classroom Management Bundle for Windows
Free professional development session provided by Microsoft
Devices
Windows delivers the widest range of device choice and a personalized education environment for the classroom. We can help you select the right device and solution for your school and classroom needs.
Why Windows for education?
Windows 10 provides students and teachers with a platform for collaborating, exploring, and getting things done. It enables engaging learning experiences to elevate student outcomes and transform education. Here are some ways Windows wins in the classroom.
Compatibility king
Connect to printers, cameras, digital microscopes, as well as with traditional and new educational resources, from websites running on Flash to interactive digital textbooks.
Best in class assistive learning technology
Windows devices are compatible with the widest array of assistive technologies. Utilize touch input for physical learners or the built-in magnifier and text-to-speech tools for visually impaired students.
The platform you never outgrow
Students can grow from learning their ABC's on Endless Alphabet to developing their dissertations with Office 365 all on one platform.
Deploy and manage your way
Windows 10 provides educational institutions with simplified ways to deploy and manage your way including in-place upgrades and deployment packages.
Empower student learning
We can help you select the right device and solution for your school and classroom needs.