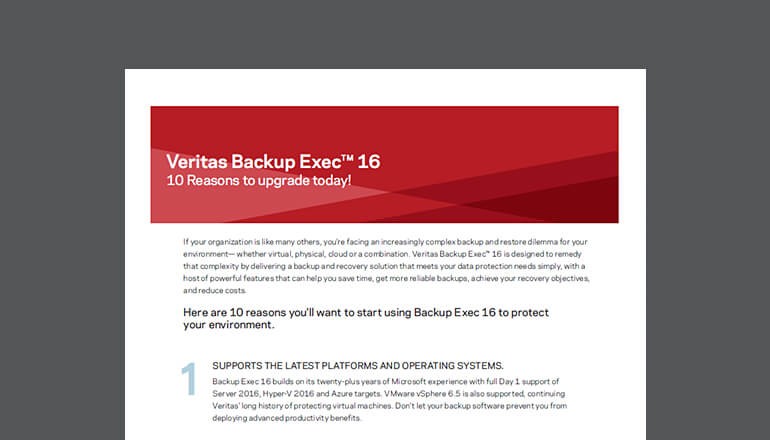 Brief:

Veritas Backup Exec 16: 10 Reasons to Upgrade Today
Big data is on the rise and now, more than ever, companies need to be vigilant about their storage, backup and recovery plans to mitigate risks and keep costs down. Discover 10 reasons why a comprehensive data storage and resiliency solution from Veritas™ Backup Exec™ will help you reduce operational and administrative costs, simplify your data storage with unified control, ensure fast and reliable backups, and more.
Transform your data storage.
Insight and Veritas provide the support you need to unleash the power of your data, control costs and help your business smarter.