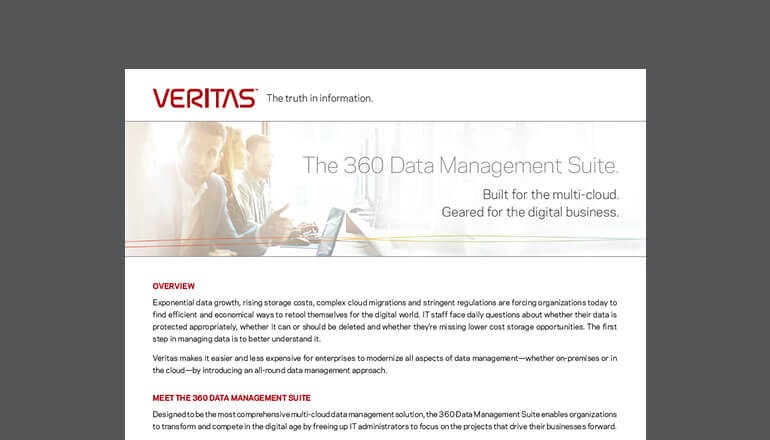 The 360 Data Management Suite Built for the Cloud
The first step in successfully managing and protecting you data is to better understand it. Veritas™ 360 Data Management Suite provides a comprehensive approach to data visibility, compliance readiness, data portability, storage optimization and more.
Streamline data management.
Insight and Veritas will help you harness, leverage and protect your data.