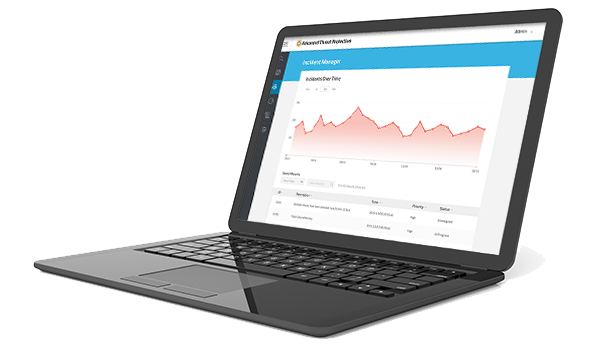 Defend all of your data.
Protect the information and devices that keep you prospering, without getting distracted from growing your business. For enterprise IT organizations, Symantec™ security solutions from Insight support endpoints, the cloud, mobility and virtualization.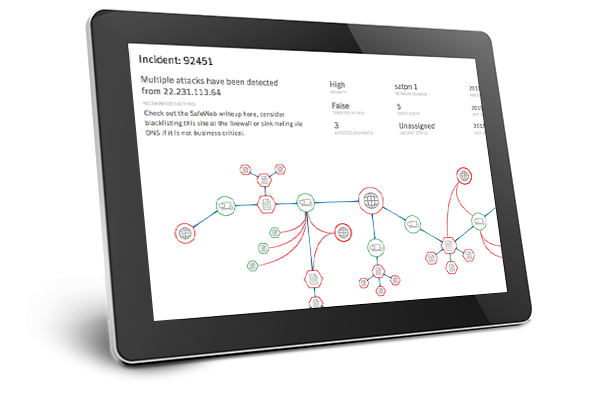 Fight any threat.
Traditional and advanced threats aren't going to stop, and neither should your threat protection. With Insight and Symantec, you can seamlessly safeguard endpoints, servers, virtual and cloud workloads.
With Symantec threat protection, you'll also be able to prevent, detect and respond to advanced persistent threats at multiple control points. So no matter what security situation arises, you're ready.
Be everywhere your data is.
Whether your data is on premises, mobile or in the cloud, Symantec Information Protection has your data and identities covered. That coverage ensures your information is safe and in the right hands.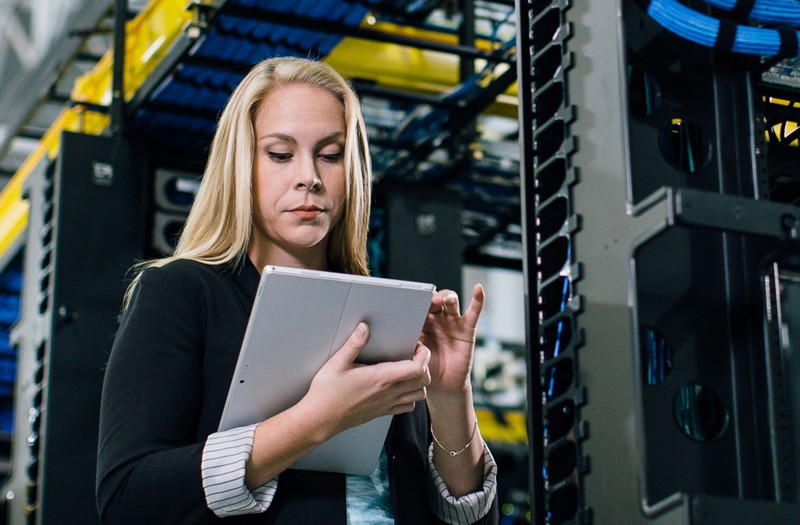 Detect, assess and respond.
With cybersecurity services from Insight and Symantec, you'll effectively:
Protect against attacks and campaigns.
Uncover actionable intelligence.
Respond to credible security threats.
Combat the latest attacker tactics.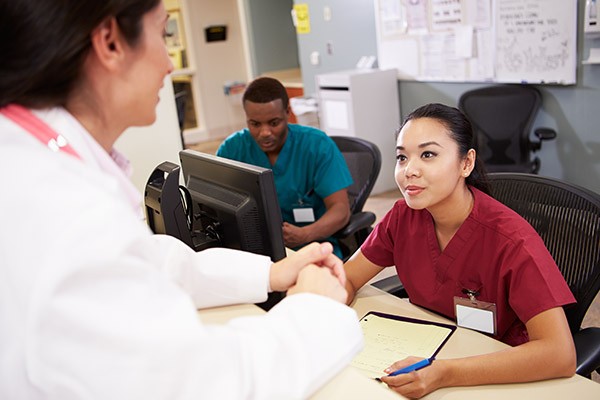 Protect government and healthcare data.
Use Symantec to safeguard public sector data and drive collaboration without the security risks. It enables you to protect sensitive healthcare information for private practices, hospitals and payers.
Unified security strategy

Insight and Symantec will help you block, detect and remediate attacks, protect information and reduce risk.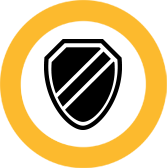 Advanced Threat Protection
Go beyond traditional protection with swift response, zero-day defense and fewer false positives.
Information protection
Ensure security of data and identities anywhere they reside: on premises, in transit or in the cloud.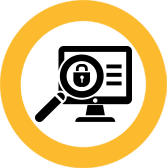 Security as a service
Let us manage your security with incident response, applied intelligence and security simulation services.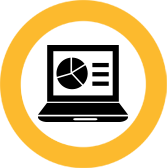 Unified security analytics
Convert lots of telemetry into actionable intelligence that helps you deliver the best secure outcomes.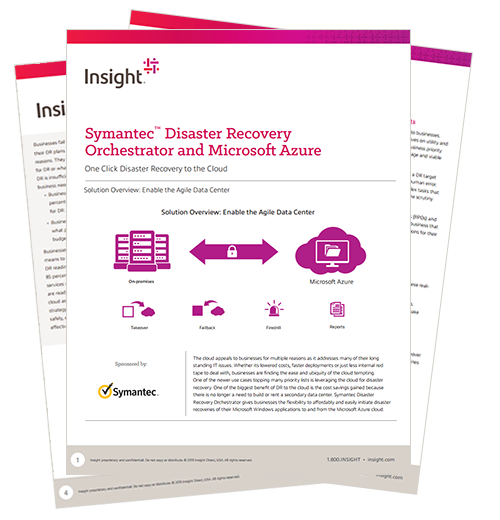 Save with cloud-based disaster recovery.
Recover faster with the Symantec Disaster Recovery Orchestrator and Microsoft® Azure from Insight. When disaster strikes, enable the Agile Data Center to introduce an industry-leading, fast-acting disaster recovery solution to your applications.