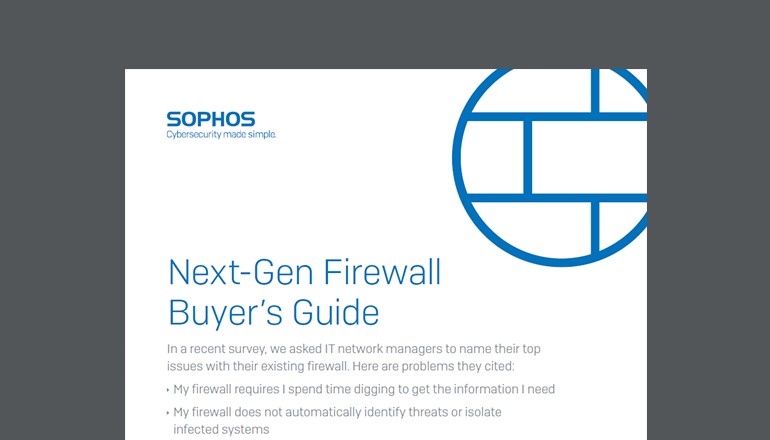 Next-Gen Firewall Buyer's Guide
Today, most firewalls are incredibly complex. Although many offer a wide range of features, they may be difficult to navigate or lack visibility into what's actually happening on your network. In this buyer's guide, Sophos explores key functions and capabilities to consider when selecting the right firewall for your business.
Get advanced protection.
Discover a faster, more effective way to defend your network against next-generation threats with the Sophos® XG Firewall, available from Insight.