Meet the future prepared
We are shaping the future of the audio industry, based on our history, our culture of innovation and our passion for excellence.
Boundless collaboration
Whether in a small group, in big conference rooms, or at conferences with international attendees: Make sure your message will get across.
Wireless Speakerphone
Sennheiser SP 30 is a portable wireless speakerphone for personal conferencing or up to 8 people. It is possible to set up a conference call at a moment's notice in any location or use the device as part of a permanent conference room solution.
A choice of Bluetooth® or USB-C connectivity gives freedom and flexible connection options. Two long-range, noise and echo cancelling microphones and an ultra-low distortion speaker with clear voice reproduction allow a natural, conversational flow even in challenging environments.
Stunning looks. Stunning sound.
With a comfortable fit that lasts all day and a solid sense of quality, Century™ is built to sound superb, look stunning and outlast the competition - in even the toughest contact center or office environment. It's a headset that says you put your people and customers first.
SC 100 Series
The SC 100 headsets make a great impression. From their contemporary sleek styling to great sound for calls and multimedia, they excel in all areas: at your workstation, on the move around the office or on your commute to work, there is a variant tailored to your needs.
With discreet boom arm design, adjustable fit and a choice between acoustic foam or soft leatherette ear pads, the SC 100 headsets are built for flexibility and comfort.
MB 660
Sennheiser MB 660 is the industry's first professional adaptive ANC headset. By constantly monitoring your background environment for noise, Sennheiser's NoiseGard™ adaptive ANC technology seamlessly adjusts the level of noise reduction in your headset.
This unique technology enables you to take control of your office environment, so you can have a productive, disruption-free workspace - without the feeling of isolation associated with standard ANC.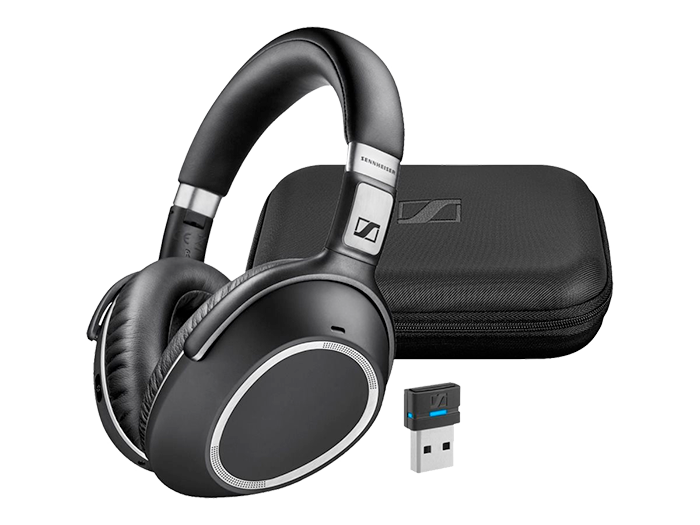 A new standard
The SDW 5000 wireless DECT headset series is one of the first professional communication and collaboration systems to support the next generation of audio – super wideband. This lets the SDW 5000 Series deliver a rich and detailed audio experience that goes beyond conventional business standards.
Clear, natural sound is vital to effective communication between caller and listener. Two microphones pick up the clearest voice signal to improve intelligibility. In combination, this results in better, more natural sounding conversations where no important details are lost and listening fatigue is reduced.
Is Sennheiser right for your business?
Talk to an Insight specialist to find out.