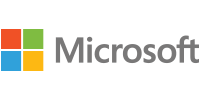 Microsoft CSP Offering
CSP Plan
Price

Office 365 Business
24x7 support, Fully installed Office - Word, Excel, PowerPoint, Outlook, Publisher, and OneNote on up to 5 PCs or Macs per user, Office Online - Word, Excel and PowerPoint, 1TB OneDrive.

Pricing from:
$12.75
Per seat / Per month
Office 365 Business Essentials
24x7 support, 50 GB business class email, Office Online - Word, Excel and PowerPoint, Intranet sites with SharePoint, Yammer, 1TB OneDrive, Office Graph.

Pricing from:
$8.50
Per seat / Per month
Office 365 Business Premium
24x7 support, 50 GB business class email, Fully installed Office application, Office Online and Office for tablets (5 devices), Lync, Intranet sites with SharePoint, Yammer, 1TB OneDrive, Office Graph.

Pricing from:
$17.50
Per seat / Per month
Office 365 Enterprise E1
24x7 support, 50 GB business class email, Office Online - Word, Excel and PowerPoint, Lync, SharePoint, 1 TB OneDrive, Yammer, Corporate Video Portal, Advanced Mailbox Protection and Office Graph.

Pricing from:
$12
Per seat / Per month
Office 365 Enterprise E3
24x7 support, 50 GB Business Class Email, Fully installed Office application – plus Access, Office Online and Office for tablets (5 devices), Lync, SharePoint, Yammer, 1 TB OneDrive, Office Graph, Enterprise Apps Management, Self-Service BI: Discover, analyze and visualize Excel data, Compliance and Information Protection + eDiscovery Center, Advanced Mailbox Protection.

Pricing from:
$29
Per seat / Per month
The Insight Service
Simplify your transition with support from the Insight Cloud team.
Pre-sales Support
Expert and objective guidance.
Data Migration
Seamlessly and safely transition to cloud.
Provisioning
Assistance on-boarding users.
Client Care
Personal and experience support.
Learn more about our service
Is Microsoft right for your business?
Talk to an Insight Microsoft specialist to find out.