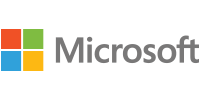 Microsoft Visual Studio
Get the tools you need to design and develop an app for any platform.


Optimized for teams
The Visual Studio® suite of component-based software development tools and technologies, available from Insight, helps you build powerful, multiplatform applications for your business.
With Visual Studio, you can quickly and effectively:
Create and edit applications.
Test scalability and performance.
Share code and track changes.
Manage projects across teams.
Deliver apps across platforms.
Visual Studio with the Microsoft® Developer Network (MSDN) makes it possible to design, develop and test applications on a variety of platforms — and gives you access to numerous Microsoft products and services.
What can we help you design?
Depending on your goals, Insight and Microsoft have an edition of Visual Studio that will enable your people to create and design while leveraging the visual design community:
Visual Studio Ultimate w/MSDN
Visual Studio Premium w/MSDN
Visual Studio Test Pro w/MSDN
Visual Studio Team Foundation Server
Visual Studio Online