Simplify complex information.
Microsoft® Visio® and Insight make it easy to simplify complex information with professional diagrams — giving you new shapes, collaboration tools and data-linked diagrams for your presentations.
You can use the tool to:
Flowchart brainstorms.
Map IT networks.
Draw floor plans.
Build org charts and processes.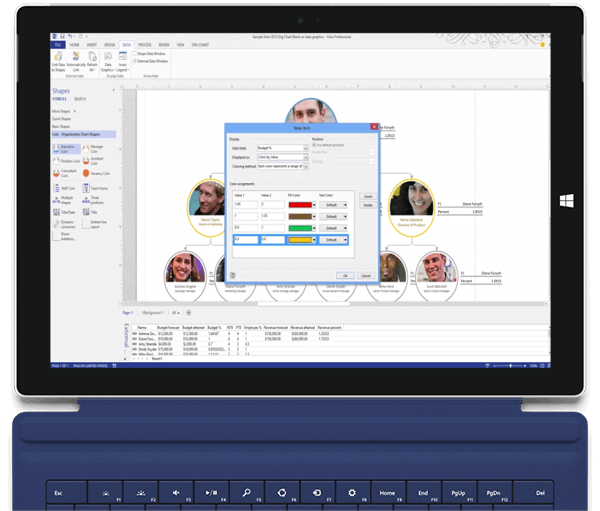 Updated design features
Get quicker access to frequently used tools, plus new and updated shapes, stencils and expanded themes. They're all at your fingertips, so you can quickly and easily create diagrams to convey your message.
Collaboration tools
Visio enables you to work with others on the same diagram at the same time. And you can use your browser to share diagrams as well as post comments.
Select a version.
Visio is available in three formats. Contact an Insight specialist to ensure you select the right collaboration and design tool for your business:
Visio Standard
Visio Professional
Visio Pro for Office 365