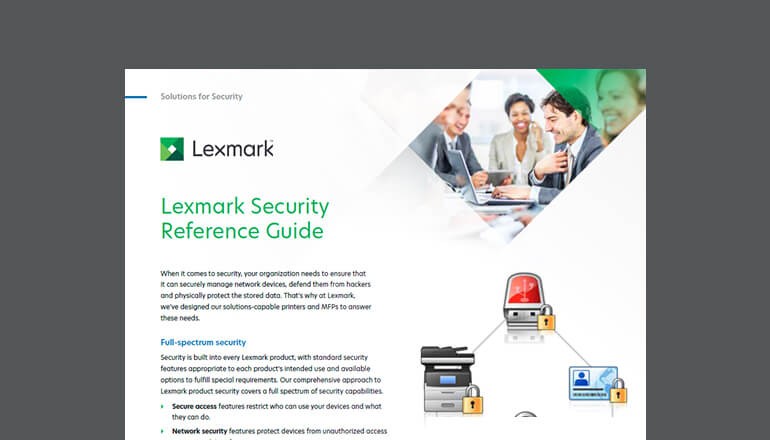 Lexmark Security Reference Guide
Defending your business against today's evolving cyberthreats requires a comprehensive security strategy that encompasses your network and your devices — including printers. Learn how Lexmark® products help to reduce the risk of an endpoint breach with built-in security features like secure access, remote management and hard disk protection.
Stay ahead of potential risks.
See how Insight and Lexmark can help you boost productivity while keeping your network and data secure.