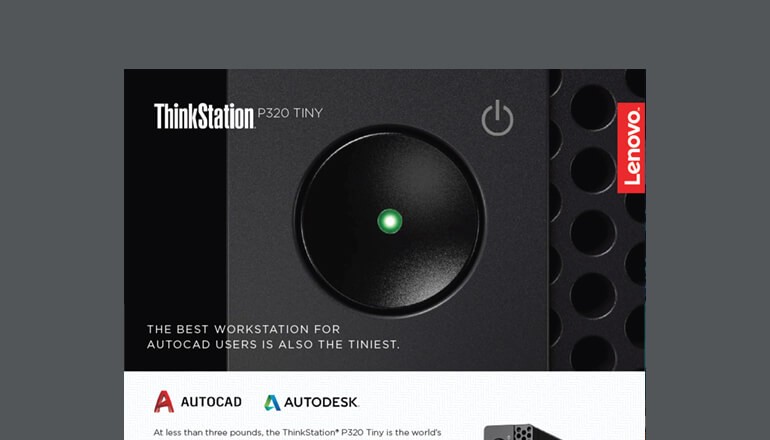 ThinkStation P320 Tiny
Contrary to its size, the ThinkStation® P320 Tiny packs a huge punch, and is optimized to be used for architecture, engineering, product development or any profession that requires extreme power and performance. Learn more about its features and how it can be used in small workspaces — or on the go.
Small in size, not in quality
Find out if the ThinkStation P320 Tiny, with its simple, sleek design and extreme power, is the right workstation for you.