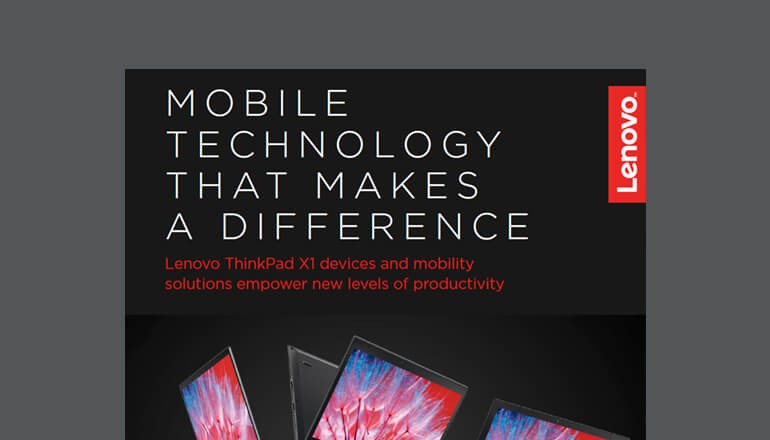 Mobile Technology That Makes a Difference
Today's modern workforce demands the power of a desktop compacted in a light weight mobile device. Discover how to deploy a successful mobile strategy with the new Lenovo® ThinkPad® X1 mobile devices, featuring flexible designs for an optimized user experience. Find the one that meets your needs.
Rethink business mobility.
Explore portability solutions from Lenovo and empower your teams to work anywhere.