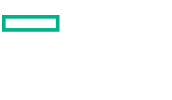 Data storage solutions
Experience fast and flexible data storage with limitless scalability from Insight and Hewlett Packard Enterprise.
Talk to a specialist
HPE StoreOnce Backup with Veeam
Driving performance and cost efficiency through storage integration
Deliver industry-leading performance to meet growing data volumes and shrinking backup windows
Reduce impact on VM workloads without the need for backup agents, and store multiple simultaneous backup streams - or full synthetic backups - to a single device at breakneck speeds with HPE StoreOnce Catalyst. This shortens backup windows and accelerates recovery, so you can regain access to data when you need it the most.
Keep pace with data and VM growth to enable future-proofing with easy scale-out
With HPE's StoreOnce pay-asyou-grow architecture, you can start small and scale up to 2240 TB (raw) or 1728 TB (usable) capacity, without any disruption to service. Simply add expansion shelves or couplets. Plus, Veeam's simple per-socket licensing structure scales easily to protect all your VMs as your environment grows.
Lower ongoing backup costs
The HPE StoreOnce federated deduplication solution provides highly-efficient backup storage that reduces the size of data stored on disk. Instead of storing duplicate data, deduplication lets you store only unique data blocks, and places pointers to them when other instances of the same data blocks are needed - without having to store them more than once. With HPE StoreOnce, you can achieve up to a 95% reduction in your backup footprint, reducing your cost per gigabyte of storage while also increasing sthe number of recovery points.
Deliver reliability
With the combination of HPE StoreOnce and Veeam, you can be confident your data was backed up reliably and that applications are available. Hewlett Packard Enterprise solutions are uniquely designed to offer full redundancy and autonomic restart to reduce single point hardware failures.
Provide restore flexibility
Veeam imagelevel backup allows for fast, efficient, and flexible VM recovery. It also includes granular file or item-level recovery for applications including Microsoft Active Directory, SQL Server, Exchange, SharePoint, and Oracle, without use of any agents.
Veeam Availability Suite - HPE Storage Integration
Available to contract: STATE OF ARIZONA - UPS EQUIPMENT CONTRACT # ADSPO12-026685 (CHANGE | Cancel)
Searching all contracts in SEWP catalog
---
HP has split into two companies, for HP Inc. products visit the HP Inc. page.