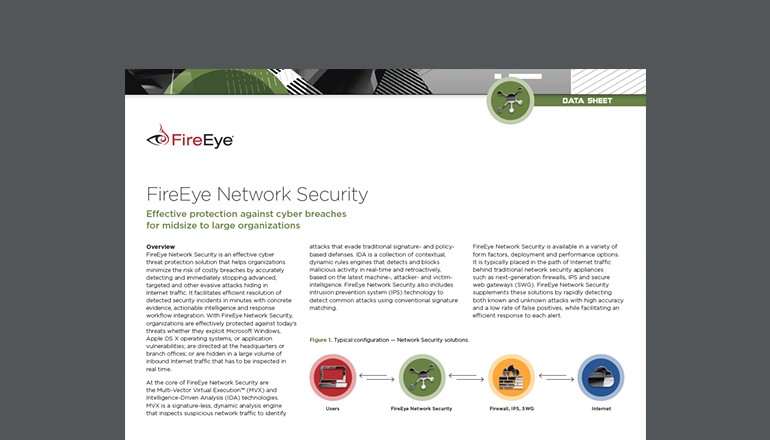 Datasheet:

FireEye Network Security
As cyberattacks continue to evolve, organizations require advanced security solutions that go beyond the traditional signature-based line of defense. In this datasheet, learn how FireEye Network Security identifies threats with high accuracy using multiple analysis techniques, including:
Multi-Vector Virtual Execution™ (MVX) to detect evasive attacks in a safe, virtual environment
Intelligence-Driven Analysis (IDS) engines that block customized attacks using real-time insights
Structured Threat Intelligence eXpression (STIX) to benefit from third-party threat intelligence
Prevent a costly cyber breach.
Discover comprehensive network and email security solutions available from Insight and FireEye.