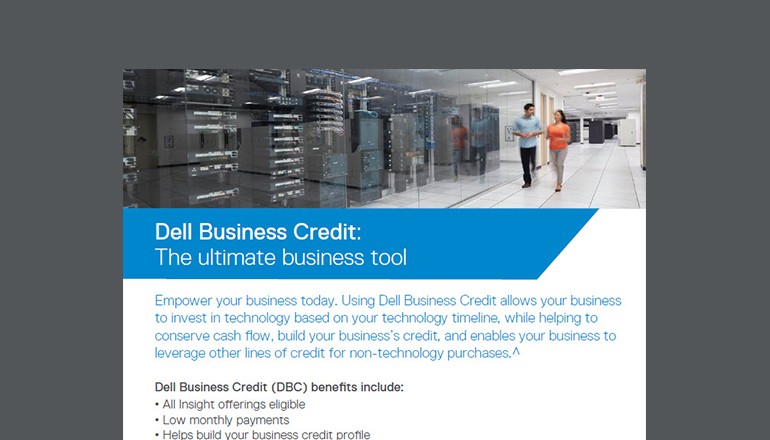 Flyer:

Dell Business Credit: The Ultimate Business Tool
Save money and simplify your technology purchasing when you leverage Dell Business Credit. Find out how you can enjoy low monthly payments and instant equipment ownership with this easy-to-use tool.
Be the change your business needs.
With Insight and Dell EMC, you'll be able to intelligently run workloads and capitalize on cloud resources — so you can transform your business.