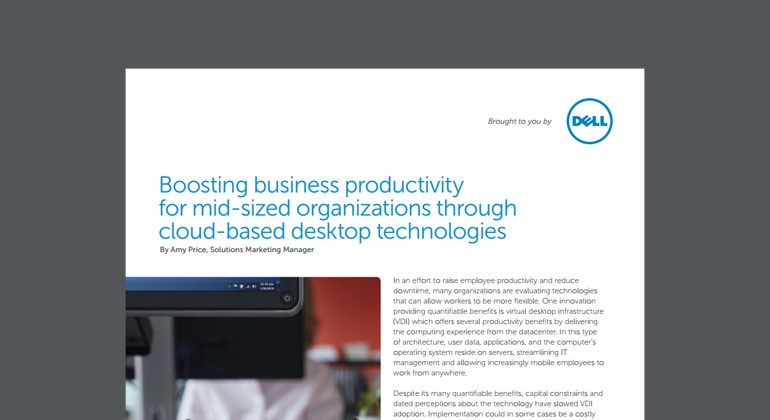 Boosting Business Productivity for Mid-Sized Organizations Through Cloud-based Desktop Technologies
Making employees as efficient as possible means removing security risks and downtime. Learn how Virtual Desktop Infrastructure (VDI) by Dell™ provides tools for improved productivity.
Take the simplest path to the cloud.
Dell™ end-to-end solutions offer a faster, more flexible way to meet the technology needs of your organization.