Sleek and sophisticated
Slim designs and stunning screen capacity lead the way with the iPhone. Wireless charging, impressive camera quality and personalized features make it a tool you can count on in any area of your life.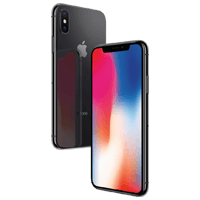 Eye-catching technology
From all-glass designs to curved edges, the iPhone is built to be the best-looking tool in your office.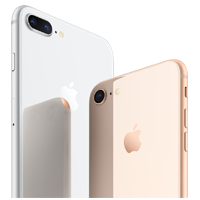 Superior camera
Capture stunning photos in brilliant color with the device's easy-to use, advanced and improved camera.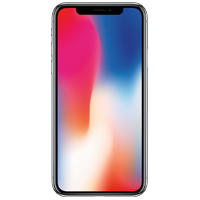 Endless displays
See it all with crystal-clear and bright displays in every iPhone model, available from Insight.
Discover a new generation of iPhone.
Shatter expectations with the new iPhone 8 from Apple. A fresh glass design, a much improved camera and the most powerful chip ever in a cellphone make the iPhone 8 a smartphone like no other. Explore features of the future, such as augmented reality and wireless charging.
iCloud storage
Securely and safely store your photos, videos, documents, apps and more — and keep them updated across all of your devices. Access files from anywhere. Easily invite people to view, download or work on a file with you, regardless of their location.
iPhone accessories
Outfit your iPhone with intuitive headphones, a docking station and stylish, protective cases.
AirPods

AirPods® wireless headphones instantly turn on and connect to your iPhone when they leave their charging case. Hear audio as soon as you put them in your ears. Just double-tap to activate Siri® when you need to adjust the volume, change a song or make a call.

Cases

Protect your iPhone from drops and scratches. iPhone cases come in nearly any style, color or type of material. Choose the level of protection to suit your lifestyle.

Lightning Dock

Quickly and effortlessly charge and sync any iPhone by using a Lightning® connector. Place your iPhone in the dock and enjoy clear audio during speakerphone calls, or connect any speakers with a 3.5 mm audio jack to enjoy music while you charge.
iPhone for business
Equip your team with an intuitive, familiar interface, stay organized and safely access files. The built-in camera enables you to scan inventory and collaborate across continents, and the vivid Retina displays make it easy to zoom through messages.
Is Apple right for you?
Experience flawless connectivity with iPhone devices from Insight and Apple.