Keep business moving with
e-Signature workflows
Quickly create, send for signature, track and store documents all from one place with Adobe® Sign.
Do business faster with Adobe and Microsoft.
As Microsoft's preferred e-signature solution, Adobe Sign has the most comprehensive suite of integrations with Microsoft® apps to create, send and track e-signatures.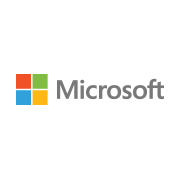 Send and sign faster.
Keep workflows moving by launching automated signing processes for individual signers or thousands of recipients — instantly. Recipients simply tap to sign documents anytime, anywhere, on any device.
Compatible with apps you already use.
Adobe Sign integrates with the most comprehensive suite of Microsoft apps your teams rely on. Easily send and sign documents directly from Microsoft 365™, Microsoft Teams, SharePoint and more. Adobe Sign is also compatible with other Adobe products and offers plug-and-play integrations with many other apps, including Workday® and Salesforce®.
Enterprise-grade security and compliance.
With 25+ years of experience developing secure digital document solutions, Adobe Sign meets the most demanding industry and regulatory requirements. It's certified compliant with ISO 27001, SSAE SOC 2 Type 2, FedRAMP Tailored and PCI DSS.
Additionally, Adobe Sign can be configured or used in a manner to allow organizations to meet industry-specific compliance requirements such as HIPAA, FERPA, GLBA and FDA 21 CFR Part 11.
Save time and money.
Start using Adobe Sign in hours or days — not weeks or months. Our onboarding team can guide you through every step. From cost to time savings, Adobe Sign delivers immediate value — $28 saved in hard costs per e-signature, 28x faster document approval cycle time and $6.8 million in total benefits by transitioning to fully digital workflows.1
1 Source: Forrester. (August 2019). The Total Economic Impact™ Of Adobe Sign.