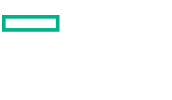 Les services Hewlett Packard Entreprise - Logiciel
Nos solutions d'entreprise et de gestion des TI sont agiles, ouvert et sécurisé. Construire une entreprise plus rapide et intelligent avec un logiciel qui intègre les opérations et l'infrastructure.
Parlez-en à un spécialiste
Rechercher
Available to contract: STATE OF ARIZONA - UPS EQUIPMENT CONTRACT # ADSPO12-026685 (modifier | annuler)
Searching all contracts in SEWP catalog
---
HP a scinder en deux companies. Pour les produits HP Inc.,visiter HP Inc.