You need to keep up. We'll help you scale.
IT decision-makers face a constant challenge: How do you use available hardware and computing resources to tackle business needs and meet workload requirements? Faced with pressures to move faster and stay within budget, many businesses are turning to infrastructure as a service.
Insight offers scalable, flexible solutions from leading IaaS providers. Quickly respond to organizational needs by accessing cloud-backed IaaS. On-demand scalability gives you a competitive edge, cuts costs and streamlines your workflow.
What is IaaS?
Infrastructure as a Service, or IaaS, is one of the original benefits of cloud computing. It lets businesses quickly scale and launch initiatives — without having to buy and manage expensive hardware. Instead, organizations use and configure virtual hardware in the IaaS cloud.
Experience unsurpassed agility and scale.
Use what you need, when you need it, according to your business demands and requirements. And choose from our IaaS cloud computing models: a hosted public data center, your private data center leveraging IaaS software, or a hybrid combination of the two.
Limitless, on-demand access gives you a serious competitive edge. IaaS cloud computing allows you to ramp up quickly, roll out initiatives and test new programs in a matter of minutes, instead of weeks.
Increase security and only pay for what you use.
The cost savings of IaaS may be the biggest draw. IaaS slashes hardware costs, maintenance requirements and operation hours. The best part: You only pay for what you use.
Plus, IaaS providers offer secure environments with top-of-the-line controls to protect your data. Regular audits and maintenance keep cloud data centers within strict regulatory compliance certifications.
Get a road map to the cloud.
See how we can help you gain clarity on your migration to the cloud with a comprehensive Hybrid Cloud Assessment.
We'll create your Azure platform.
Our experts will design and implement your Microsoft® Azure® infrastructure components, using our full range of network and connectivity services.
Enable workloads to be deployed to Azure as new or as migrated workloads, including dev and test environments or production virtual machines.
Add on backup and disaster recovery solutions.
Do you have a tool that will automate the backup of your data center to a co-location or cloud data center? Do you have a viable disaster recovery solution? The convenience of IaaS has led many organizations to use it as a backup and disaster recovery solution.
We offer solutions you can add on to your IaaS platform to gain a reliable and fast way to back up and access your sensitive data for redundancy or in case disaster strikes. Rather than risking a single point of failure, IaaS offers an instant, off-site and reliable IT environment.
The benefits of backup and disaster recovery
IaaS makes bouncing back from downtime easier and cost-effective. If you lack a concrete backup strategy, you may find that disaster recovery is a fast, strategic option for securing business continuity.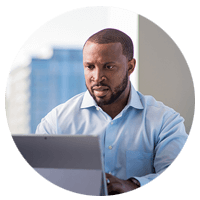 Immediate
Respond faster. Get full machine or selective file backup, with quick and easy recovery and almost no downtime.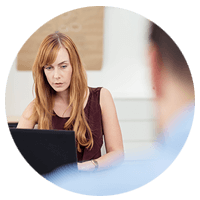 Automatic
Schedule your full, incremental and differential backups and have them execute automatically, so you don't miss a cycle.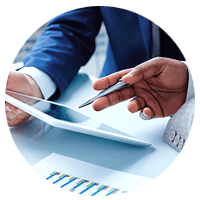 Flexible
Customizable options let you adjust resources as needed and create additional replication targets.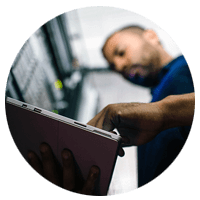 Reliable
Store your data in regulatory compliant data centers and encrypt your data to ensure security.
Explore the top backup and disaster recovery vendors.
We offer reliable and hassle-free backup and disaster recovery solutions from the leading brands. Click on the logos to learn about the benefits and to shop for these products.
We'll extend our expertise to your team.
Insight offers more than a decade of experience helping organizations with the cloud. Our long-standing relationships with the top IaaS providers, and our full suite of services, allow us to meet you where you need us.
Experience true agility.
See what you can do when you can scale instantly. IaaS solutions, available from Insight, make it possible.