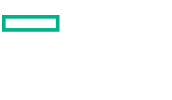 Les solutions Hewlett Packard Entreprise - Réseau
Un réseau plus simple est possible maintenant. Utilisez des standards ouverts, logiciel réseau défini, l'automatisation et plus de surperformer la concurrence.
Parlez à un spécialiste
Rechercher
Available to contract: STATE OF ARIZONA - UPS EQUIPMENT CONTRACT # ADSPO12-026685 (modifier | annuler)
Searching all contracts in SEWP catalog
---
HP a scinder en deux companies. Pour les produits HP Inc.,visiter HP Inc.