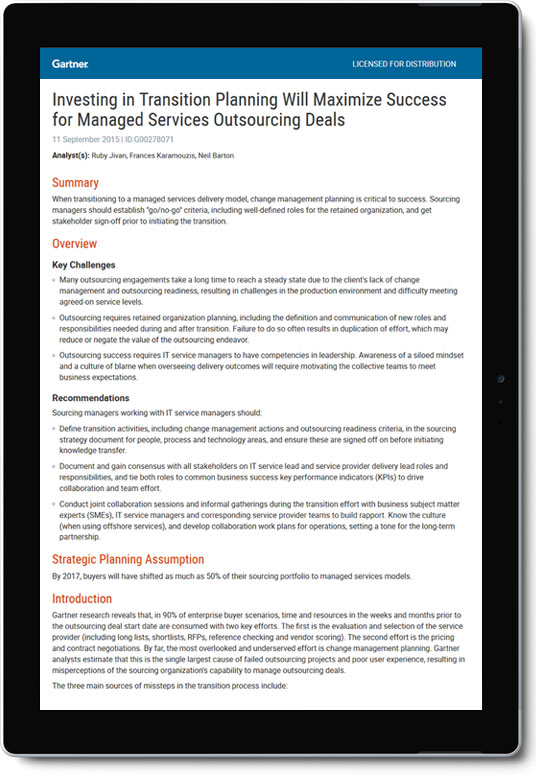 Learn more in the report & enter to win.
Receive the report in your email inbox and enter for your chance to win.
---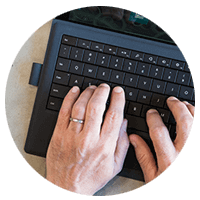 By 2017, as much as 50% of sourcing portfolios will move to managed service models.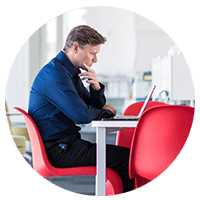 In 90% of buyer scenarios, evaluation and pricing efforts consume the most time.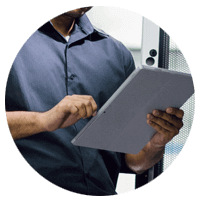 A common Key Performance Indicator (KPI) is 3–5% year over year productivity increase.
---
What will I learn?
Outsourcing IT services provides a way to reduce costs and increase efficiencies. This report reviews change management planning that is critical to success.
Topics include:
Change management action plan definition
Organization and process readiness
New roles with service management KPIs
Relationship building between organizations
You could win.
Become a master creator with XYZprinting's first open-source filament printer. The da Vinci 1.0 Pro offers wireless connectivity and other features, including:
New aluminum print bed prevents warping.
An intuitive calibration system ensures consistency.
An auto-loading filament system for convenience About the author
For more than 35 years, Gartner has been the leader in information technology research and advice. Gartner analysts provide actionable insight that business leaders rely on to make important decisions.
Learn more in the report.
Sourcing leaders need to understand all of the challenges with a transition to managed services. This report will help you be prepared by defining a successful change management plan.