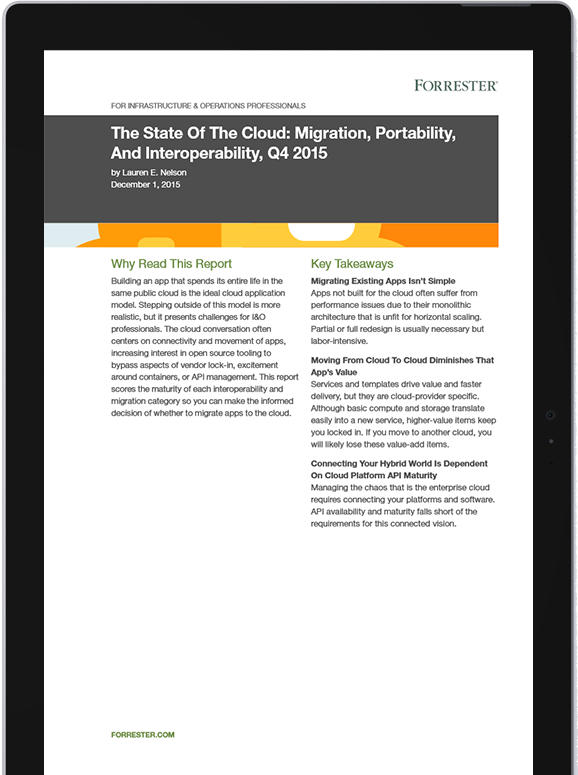 Learn more in the report.
Complete the form to have the report sent to your email inbox:
---
New business applications make up roughly 20% of today's cloud workloads.
Only 1 in 3 developers had adopted an enterprise public cloud in 2013.
An IT director saw issues with up to 50% of applications moved to the public cloud.
---
What will I learn?
This report highlights cloud complexities and trends. It also provides research-based maturity assessments of migration, portability and interoperability when moving applications.
Topics include:
Where migration, portability & interoperability fall short
4 approaches to migrating applications
Interviews with more than 25 thought leaders
Recommendations on improving your application shift
Table of contents
Cloud is still struggling with movement and connectivity
Migration: Lift and shift, total redesign or a mix?
Portability: Design once, can't run anywhere — yet
Interoperability: Connect your hybrid future with everything else
Analyze the costs and benefits of cloud migration
Supplemental material
Learn more in the report.
By weighing the pros and cons of various methods for application migration, you can navigate the complexities of the cloud and shift your applications more seamlessly.