Episode 5

Evolve by the Data: Collect, Analyze, Visualize, Actualize
There's data, then there's metadata — not to be confused with master data or big data. All of this information is at your fingertips, but what do you do with it? In this episode, we talk with BlueMetal data expert, Raheel Retiwalla, to discuss data analytics, strategy and making the most of all your data points.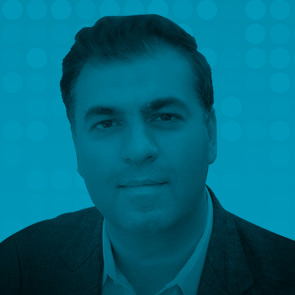 Raheel Retiwalla
As BlueMetal's Principal Architect of National Practice, Raheel is passionate about using data, analytics, machine learning and the Internet of Things to build products and services that have a game-changing impact on human lives and/or the objectives of a business.