Honoring Women's Role in Tech History
There has been a lot of conversation about women in technology recently. Topics range from the attitudes about women in Silicon Valley to STEM education for girls. While the conversation can get controversial at times, Women's History Month seems like a prime opportunity to talk about the ways women have shaped technology, the roles they own today and how future generations can be prepared to lead in this field.
Over the next several weeks, Insight will be taking a closer look at the role of women in technology today and how we are preparing young ladies for the opportunities tomorrow. But first, we want to take a moment to honor five women whose contributions in the fields of science, engineering, math and technology have helped bring about major advancements.
Jean Sammet, Source: Computer.org
Jean E. Sammet – Ms. Sammet is credited with developing the first computer language while working at IBM. Her Program, FORMAC, was widely used for the symbolic manipulation of math formulas. She organized the Boston Programming Center in the IBM Data Systems Division and later became the programming language technology manager in the IBM Federal Systems Division. Her book Programming Languages: History and Fundamentals is considered a classic.
Sister Mary Kenneth Keller, Source: CMU.edu
Sister Mary Kenneth Keller – A nun and computer science pioneer, Sister Mary Kenneth Keller is the first woman to have earned a doctorate in computer science, which she earned from the University of Wisconsin-Madison in 1965. Much of her career was dedicated to using computers to increase access to information and promote education. Her legacy includes the Keller Computer Center and Information Services at Clarke College.
Radia Perlman, Source: Wikimedia
Radia Perlman – Sometimes referred to as the "Mother of the Internet," (a moniker she's not fond of) Ms. Perlman is most famous for inventing the spanning tree protocol, which is essential for network bridges to operate. Her work transformed Ethernet protocol from a few nodes with limited distance into the ability to create massive networks. Ms. Perlman, who currently works for EMC, holds more than 100 issued patents.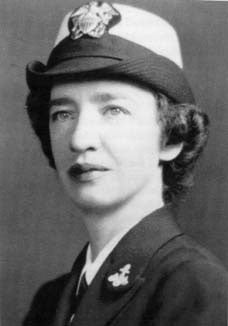 Grace Hopper, Source: History-Computer.com
Grace Hopper – We salute Admiral Grace Hopper. Admiral Hopper served in the U.S. Navy during WWII after earning degrees in mathematics from Vassar College and Yale. Based on her educational background she was assigned to the Bureau of Ordnance Computation Project at Harvard, working on the Mark I. She remained in the U.S. Naval Reserve and at Harvard where she worked on the Mark II and is credited with the invention of the term "computer bug." Admiral Hopper's legacy includes the Grace Hopper Celebration of Women in Computing Conference – a technical conference that encourages women in technology – and the Grace Murray Hopper Award given by the Association for Computing Machinery.
Ada Lovelace, Source: Wikimedia Commons
Ada Lovelace – The daughter of Lord Byron, of poetic and love letter fame, Miss Augusta Ada King, Countess of Lovelace, was also known as the "princess of parallelograms." Lovelace's love of mathematics was ultimately a result of her mother's falling out with Lord Byron and a desire to keep her daughter from succumbing to "dangerous poetic tendencies." Lovelace's work on Charles Babbage's Analytical Engine is widely considered to be the first computer program.
Many, many more women have contributed to advances in technology and paved the way for today's technology leaders. This short list represents some of the most notable and impactful work that marks some of the greatest moments in computer history.