A Ride 'Back to the Future'
In celebration of the day in which time-traveler Marty McFly arrives from the past in Part II of the 1985 American comic sci-fi film trilogy, we're reminiscing with the world.
Storified by Insight · Fri, Oct 23 2015 23:09:26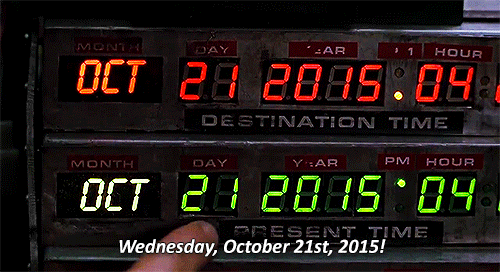 Great Scott, there's a lot of information about this "holiday" on the Internet. That's in part because the time-travel movie is celebrating its 30th anniversary this year. It also gives the world an excuse to have fun like we do on other fake holidays such as "Pi Day" (March 14), "
Star Wars Day
" (May 4) and "Talk Like a Pirate Day" (Sept. 19).
WaWe're honoring the day with a literal "drive back to the future," thanks to the
Arizona DeLorean Club
, which is bringing a DeLorean — complete with a flux capacitor — to our corporate office in Tempe, Arizona. Teammates will get to sit in the front seat for a picture, and share on video what's in store 30 years from now. Look out for our film in a few days.
In the meantime, let's look "Back to the Future" and its predictions that have — and have not — come true with some of the greatest quotes from the movie.
Remember the time-machine moments?
Marty McFly: Wait a minute, Doc. Ah ... are you telling me that you built a time machine ... out of a DeLorean?
Dr. Emmett Brown: The way I see it, if you're gonna build a time machine into a car, why not do it with some style?
Marty McFly: Hey, Doc, we better back up. We don't have enough road to get up to 88.
Dr. Emmett Brown: Roads? Where we're going, we don't need roads.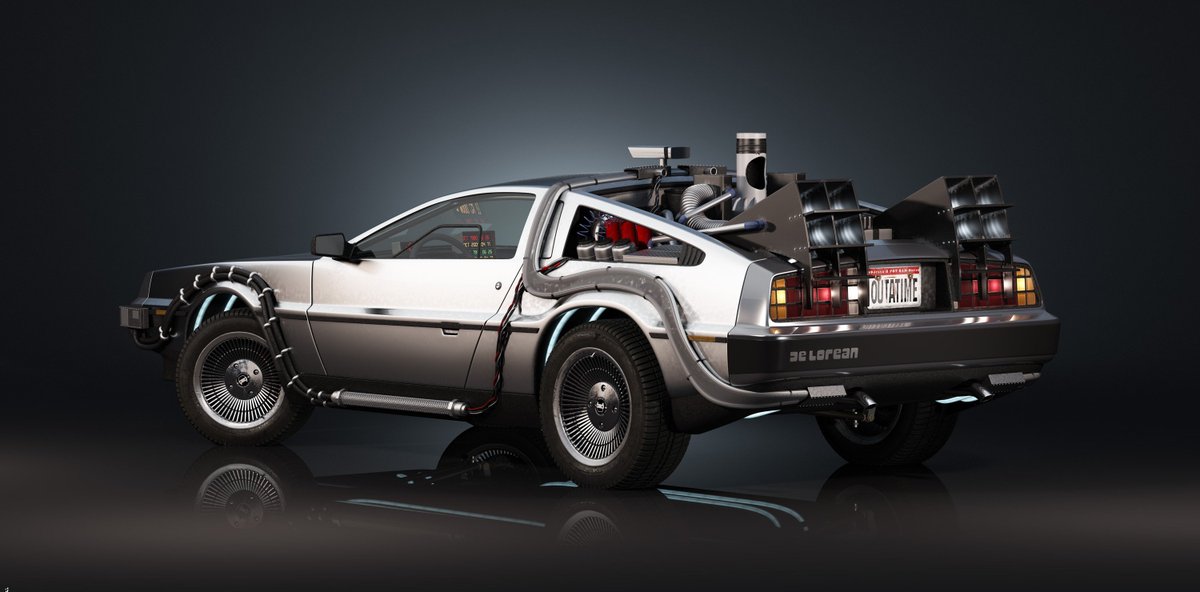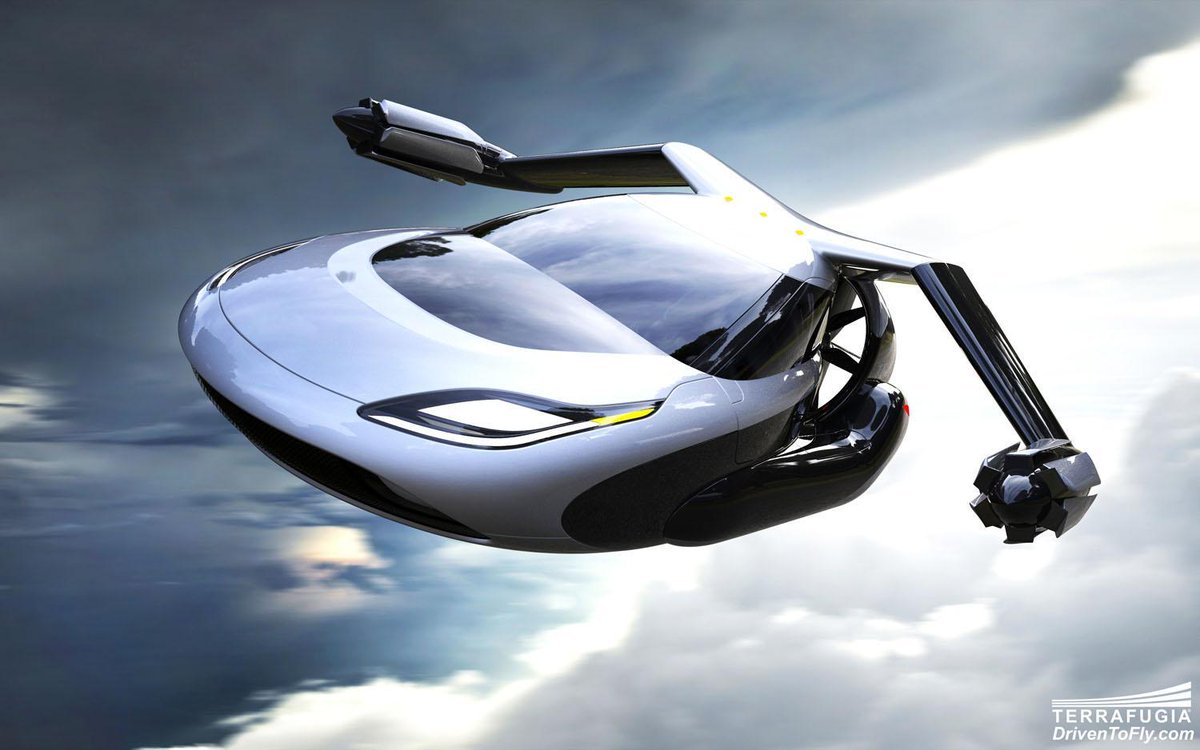 Meet (officially) Google's self-driving car. http://t.co/uKfxbNQMZu
Can you believe hoverboards are here (sort of)?
Marty McFly: Look, I need to borrow your ... hoverboard?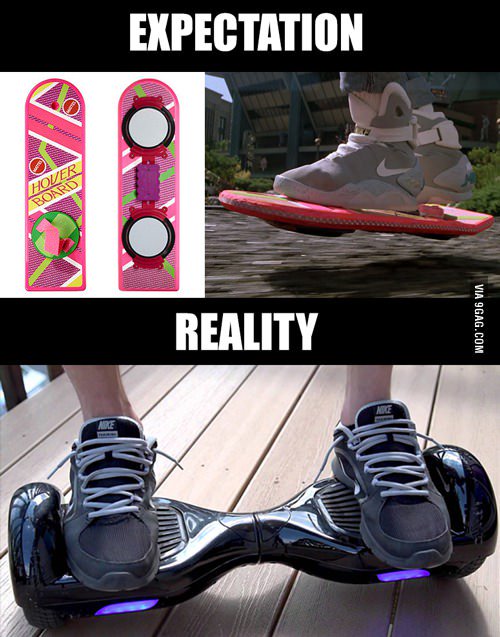 What's up with wearable technology?
In the movie, Marty's future kids wear headsets at the dinner table to make and receive calls, and watch TV. Today, FaceTime and Skype are staples of everyday life. And with Google Glass and Cardboard, and gaming headsets like Oculus Rift, virtual reality is here. Plus, there's Kinect, and
Microsoft recently announced Hololens
, which resembles Junior's goggles.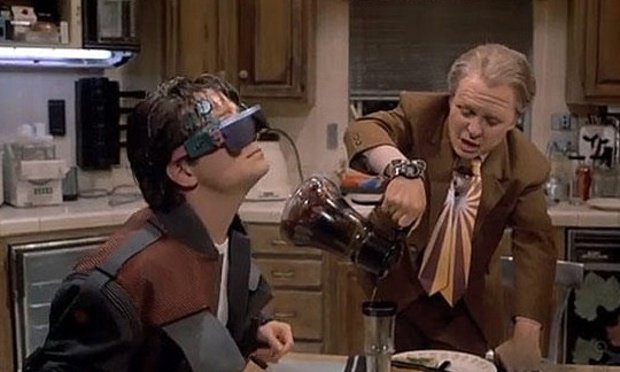 ---