#HIMSS15: Patients First in IT Strategy
This year's conference focuses on partnerships in healthcare, specifically with patients.
Storified by Insight · Tue, Apr 14 2015 00:15:16
This year's HIMSS conference is highlighting the changing tide from the technologies coming into healthcare, to how healthcare consumers are using technology to participate in their health.
From social media and apps to wearables and patient portals, healthcare professionals are seizing on the tremendous data and subsequent opportunities that are centered around patients and healthcare consumers.
Social Media
For healthcare providers, social media offers opportunities to share and gather preventative and responsive information.
Successful use of social - @FoodAllergy uses social medial to warn parents about allergens in foods #hcsmIRL #HIMSS15
How can pub health issues be addressed w/social media? Well, HHS provides trending pub health stats http://t.co/9WRRfjuhc8 #hcsmIRL #HIMSS15
RT ONC_HealthIT: 60% of doctors feel social media can enhance the quality of patient care [NEWS]: http://t.co/rr3IfUbWfl #HIMSS15
Apps
Whether for smartphones or wearables, apps are getting a lot of attention from healthcare IT developers, thanks to the positive outcomes associated with consistent tracking. No wonder a number of Apple Watch apps were launched at HIMSS.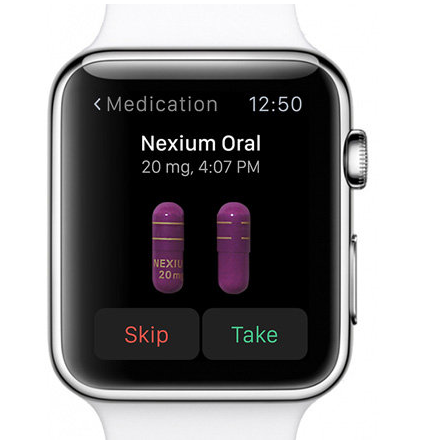 #AppleAndIBM relase eight more enterprise #apps for #Healthcare, Airlines and more. @IBMMobile http://t.co/7kvZo9ujdI #HIMSS15 #mobile
People >50 can tech their way to #health too: AARP curates some of the best #mhealth apps for #healthcare http://t.co/BKDzAzx0qS #HIMSS15
Wearables
And the hardware that connects the social and app themes — wearables! The data being released about wearable usage is driving a lot of conversation around the opportunities available, and the possibilities that might yet be imagined with these devices.
Walgreens has ~200,000 connected devices in its Healthy Choices program - the largest of any #wearables platform. @HarryLeiderMD #HIMSS15
Acc to a PWC survey, 56% of respondents believed their life expectancy would increase by 10 years through wearables #HIMSS15 @HarryLeiderMD
20% of US consumers have used a device to help track #fitness progress, finds @ParksAssociates: http://t.co/KGS1W9TqDD #HIMSS15 #wearables
From the practitioner level on up to major health corporations, the influence of connected technologies and social interactions between patient and provider has been a central theme at this year's conference.