A better solution for flexibility and agility
Today's modern workplace must be able to leverage an infrastructure capable of meeting a diverse and rapidly changing set of requirements, while also delivering exceptional value to your business. A Hyperconverged Infrastructure (HCI) can take you there.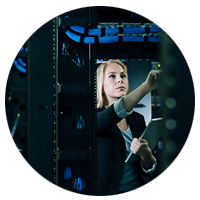 Reduce total cost of ownership.
Hyperconverged systems enable consolidation of data center resources, reducing operating expenses tied to power, cooling and valuable data center space.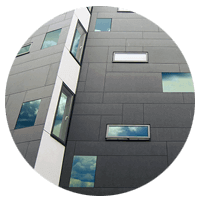 Simplify management & scale easily.
Hyperconvergence radically simplifies virtual infrastructure, enabling accelerated deployment of new applications and services that support your business.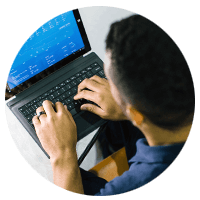 Deploy virtual machines quickly.
Using technologies like flash storage, deduplication and hypervisors, HCI supports diverse workloads — from virtual desktops to critical applications.
What is hyperconverged infrastructure?
Unlike a traditional data center setup, hyperconverged solutions contain servers, storage, networking and software in one appliance, sold preconfigured as a single solution. In the software, or management layer, an IT generalist can deploy virtual machines, pooling resources for maximum efficiency.
Simply put, hyperconverged solutions are the data center building blocks for a private or hybrid cloud infrastructure. 
Adopters report efficiencies and savings.
Of the top benefits noted by current HCI adopters, 37% reported reduced costs, 31% reported accelerated deployment time and 28% reported improved operational efficiency.1
Are you hybrid cloud-ready?
Moving to a hybrid cloud is challenging without a solid plan. Our Hybrid Cloud Assessment offers the clearest, most in-depth path to a hybrid cloud — and no one else in the industry is doing it the way we are.
We partner with top HCI providers.
Insight proudly partners with the leading vendors in hyperconvergence. This allows us to offer clients the ability to meet business demands while overcoming operational challenges.
Is hyperconvergence right for your company?
Read our easy-to-follow infographic to be guided through the questions you should answer when determining if a hyperconverged infrastructure is right for your organization.
Expertise from end to end
From the initial assessment of your business requirements to strategy, deployment and operations, our team will help you modernize your infrastructure.
1 ActualTech Media. (2016, June). 2016 State of Hyperconverged Infrastructure Market. Simplivity.com.