We'll help your business thrive.
Your servers, storage, security, unified communications and network infrastructure are the brains behind your business. But finding and retaining the necessary talent to maintain your infrastructure can drain precious resources, hindering your ability to focus on driving business growth.
Gain a strong extension of your team.
From quick troubleshooting to project support and day-to-day management, we ensure every moving part of your infrastructure runs as seamlessly as possible — so you can focus on what matters.
Rapidly adopt technology.
Certified engineers in partnership with Original Equipment Manufacturers (OEMs) ensure your investment in new technology is maximized.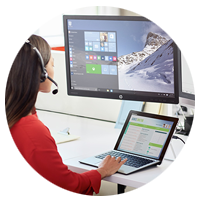 Augment existing staff.
Get expert-to-expert, 24/7 support for a diverse range of technologies. Our IT professionals provide expertise and specific skillsets.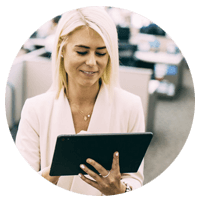 Guarantee service levels.
Enjoy Service Level Agreement (SLA)-backed reactive response and troubleshooting for both planned changes and emergency support.
Expertise you can trust.
Insight's services span diverse technologies, including networking, security, cloud, storage, data center, unified communications and contact center.
Our partnerships with software, hardware and cloud providers mean we know these technologies inside and out — and how to align them with your goals. Click on the logos to explore their solutions and products, available from Insight.
We're ready to help with retainer services.
Let our IT engineers help you effectively manage your entire infrastructure and support your business goals.