Propel innovation with real-time information.
In today's world, you need more data about your customers, products and services to stay relevant. But with rapidly changing customer behavior, wrangling such high volumes of data can seem like a constant struggle.
BlueMetal, an Insight company, helps you achieve an IoT-powered business model that can drive new revenue opportunities and give you a competitive edge through real-time data — all accessible on smart devices.
Serve customers better.
When you gain real-time insight into how customers are using your products, you're able to pivot quickly to improve your services, increase customer satisfaction and stay ahead of the competition.
Know your products.
With product health, predictive maintenance solutions and real-time inventory views, you stay in the know about the products that keep your organization moving forward. Plus, with alerts and notifications, you can proactively address issues and avoid backtracking and wasting precious time.
Real business results
With the most experienced consultants in the industry, we help you make the most of the IoT, from your devices to the platforms that support them.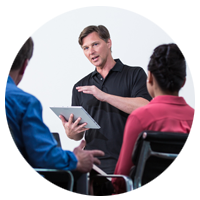 Expert guidance
Get help selecting the right hardware and smart devices to meet your needs, such as sensors, beacons, gateways and wearables.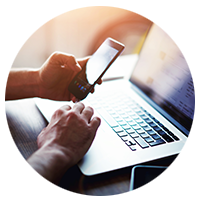 Efficient rollouts
We'll help your organization and workforce execute and implement a solid security plan, along with a physical rollout strategy.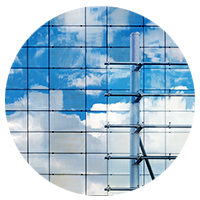 Success in the cloud
With a cloud-hosted platform, you'll drive innovation and cost savings through device management and data visualization.
Thrive in the Internet of Things.
Let us help you craft the solutions that will assist you in adopting smart devices and an innovative IoT business model.