Your go-to data center services partner
Applications, servers, networks and storage work together to power your business. Ensure your processes operate in tandem with one streamlined data center solution. We'll help you map out the optimal network tailored to your IT needs.
The right data center works consistently and painlessly. That's why we handle everything, including hardware installation, virtualization platforms, and converged and hyperconverged infrastructure. We're ready to take on your project at any phase in the IT journey.
A complete information transformation
Revamping your existing IT structure and preparing it to handle a modernized data center requires a road map. We offer the thought leadership and strategy necessary to make the switch a success. Our services include:
End-to-end assessment and remediation
Multisite consolidation and migration
Complex program management services
Automated and innovative technologies
The less you physically manage, the better. Leverage data center automation from VMware to gain speed, scale and consistency, giving you more time and freeing your IT resources. Automation benefits include:
Self-service deployments
Infrastructure as a Service (IaaS)
Monitoring and capacity management
Automated IT chargeback and showback
Keep your business relevant with a private cloud.
Now is the time to consider the long-term stability of your IT infrastructure. Preparation today is key to guaranteeing your company can handle growth in the future. Our end-to-end services will help.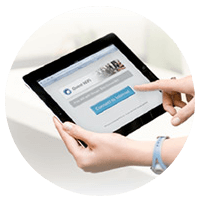 Assessment
Are there redundancies or inefficiencies in your infrastructure, private cloud or data center? It's time to move away from siloed IT.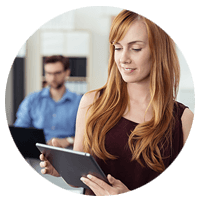 Public cloud
Save costs with on-demand pricing, and offload maintenance and security worries by extending your enterprise to the public cloud.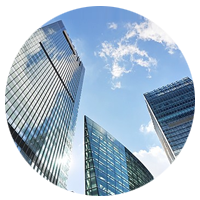 Architecture
Technology is trending toward instant services. Get a holistic view of your enterprise architecture and align it with your objectives.
What can intelligent data networks do for you?
Networks today are shifting away from legacy systems and doing more than ever. An intelligent data network can enable your organization to track and reveal previously unseen information to improve your customer experience.
Transform your business.
Tackle your IT challenges with innovative technologies. Our industry experts are here to guide you.