Scalable, reliable IT architecture solutions
You need an end-to-end technology solution. But gathering the right building blocks and piecing them together can be a challenge. That's where we come in. We have the expertise to provide strategic planning that results in an all-encompassing enterprise architecture framework.
This puts your business needs at the core. Enterprise architects work alongside your team to build trust and learn the ins and outs of your company. Our approach analyzes your IT infrastructure problems and leverages Insight's in-house technology experts to prescribe a solution.
What is IT architecture?
IT architecture combines complex technologies to solve a problem, ensuring the systems work in sync. Solutions include standardizing technology, software development, server allocation, facilitating collaboration, managing storage and more.
The power of expertise
Insight offers industry-leading experience helping organizations transform their enterprise architectures. We've established deep relationships with our partners to offer the top solutions.
High-performing hybrid solutions
To optimize every aspect of your IT infrastructure, we use hybrid technologies that incorporate public and private clouds.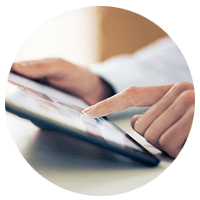 An application-first approach
Efficient use of technology is key. We evaluate which applications should migrate to the cloud and which to keep on premises.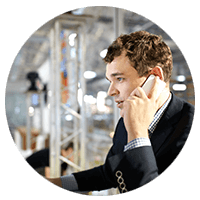 Complex technology integration
Our enterprise architects know how complex technologies interact with each other and design a system to address your needs.
Get ahead of the curve.
Are you responding to the demands of your industry? Discover how Insight can help you grow your business.