Finally, a better path to hybrid IT
Your journey to a hybrid cloud is complex. And making every moving part work together — without sacrificing the end-user experience — requires unique skill sets.
We'll build a foolproof road map for hybrid cloud success. With more than a decade of cloud consulting experience, we've mastered a reference cloud architecture that combines vendor neutrality with an application-centric approach — to help you realize the potential of a hybrid cloud world.
Avoid re-engineering. And save time & expense.
Working with your subject matter experts, our cloud consultants develop a customized IT approach and strategic timeline to develop your hybrid cloud. We put your desired business outcomes at the heart of your IT road map, such as:
Accelerating service delivery times
Addressing shifting business demands
Abiding by all security and compliance initiatives
Achieving infrastructure agility
Streamlining IT operations
Guided by a reference architecture
Your Hybrid Cloud Assessment will be guided by a reference architecture that's disrupting the industry. Our dedicated lab tests every possible scenario of your IT environment, giving us pragmatic visibility to match the right solutions to your needs. Contact us to get your assessment.
The power of neutrality
When you work with multiple vendors, an assessment from each one takes precious time. Use our unbiased, partner-agnostic approach to view the full scope of your IT environment, covering all of your bases at once. 
A single source, every step of the way
From asking, "What's possible?" to achieving your goals, our experts act as an extension of your team throughout your hybrid cloud journey.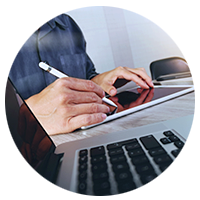 Plan, design and align.
We create a shared vision that translates into a masterful design — while transforming your siloed IT into an aligned, effective team.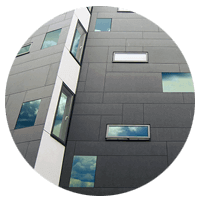 Optimize your infrastructure.
New initiatives demand modernization. We help you upgrade your systems while keeping the integrity of your current environment.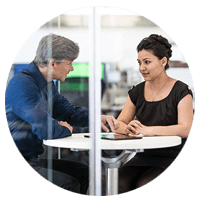 Conquer application migration.
Get recommendations on which applications to retire, renovate, rebuild, rehost, replace and retain during your move to the cloud.
7 Best Practices for the Hybrid Cloud Journey
Moving to a hybrid cloud helps you achieve more scalability and cost savings — but it's not without its pitfalls. Learn how to avoid them by using seven best practices on your journey.
Get your Hybrid Cloud Assessment.
Contact us to find out how we can work together to put your organization on a clear, confident path to hybrid IT.